Tori Brown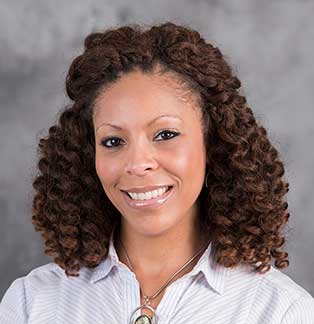 Position: Assistant Professor Department: Nursing
Contact Info
Office: FL Atkins 408A Phone: 336-750-3235 Email: browntl@wssu.edu
Biography
Dr. Tori Brown is an Assistant Professor in the Division of Nursing at Winston-Salem State University (WSSU). She earned her Bachelor of Science in Nursing (BSN) from WSSU in 2006. Dr. Brown began her nursing career at Wake Forest Baptist Health on the Kidney/Pancreas transplant and Ears, Nose, and Throat unit. A year later, she assumed a nursing position serving the oncology patient population which included bone marrow transplants, oncology intensive critical care, general leukemia and lymphoma oncology patients, and malignant melanoma and renal cell carcinoma patients that required Interleukin 2 as their treatment. During Dr. Brown's nursing practice, she precepted new nurse graduates and served as a charge nurse.
In 2010, Dr. Brown completed her Master of Science (MSN) in Nursing with a concentration in Advanced Nursing Education from WSSU. After the completion of her MSN, Dr. Brown began working part time at various nursing programs as a clinical instructor. Educating nursing students quickly became a strong passion leading Dr. Brown to pursue a doctoral degree. In 2015, she received her Doctor of Education (EdD) from Walden University (Higher Education and Adult Learning). In the Fall of 2015, Dr. Brown was hired as a visiting professor at WSSU in the Division of Nursing; however, Dr. Brown is now a full time Assistant Professor.
At WSSU, Dr. Brown is the coordinator of the international program through Hubei, China. Additionally, she teaches in the adult health area and assists with student/academic advising. Her research interests include faculty development and international studies. Since Dr. Brown is an alumni of WSSU, she is very proud to be "home" in Ram country helping to produce future nurses for the community!
Educational Background
EdD Higher Education and Adult Learning, 2015, Walden University
MSN Advanced Nursing Education, 2010, Winston-Salem State University
BSN Nursing, 2006, Winston-Salem State University
Research and Project Interests
Faculty Development
Novice Nurse Educators
International Nursing
Oncology