Allison Calhoun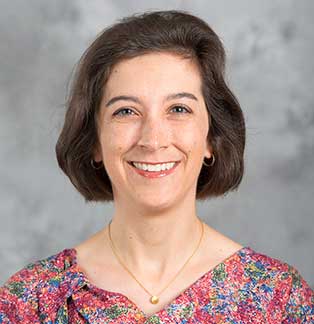 Position: Academic Fieldwork Coordinator; Clinical Instructor Department: Occupational Therapy
Contact Info
Office: FL Atkins Building, Room 443 Phone: 336-750-3185 Fax: 336-750-3173 Email: calhounad@wssu.edu
Biography
I have been an occupational therapist for 13 years and have enjoyed roles as a clinician, consultant, clinical educator, manager, and instructor. My practice experience has been in working with older adults along a continuum of care from independent living to assisted living, skilled nursing, and dementia care. I have enjoyed working on initiatives to address older driver wellness and community mobility, aging in place, design and programming for dementia care environments, meaningful occupational engagement for older adults, therapeutic horticulture, and low vision. In my current role, I am very excited to work with students to set up meaningful, educative, and innovative fieldwork experiences throughout their time in the Occupational Therapy program.
Educational Background
MS, Occupational Therapy, University of North Carolina at Chapel Hill
BA, Psychology, Wake Forest University
Research and Project Interests
Health and Wellness for Older Adults
Community-Based Practice
Dementia
Driving and Community Mobility
Coppola, S., Darwin, A., et al. (2008, December). Innovative FW II projects with older adults: Stories of learning and contributing. Gerontology Special Interest Section Quarterly, 31(4), 1-4.
Darwin, A. (2008, May). NCOTA members trained to coordinate carfit. NCOTA Newsletter, issue 152, 1-2. Darwin, A. (2007, May). A bracing experience. OT Practice, 12(8) 9-12.
Darwin, A. (2007, March). Addressing driving wellness in your community. The Hotline: Continuing Care Community Residents of North Carolina, 13(1), 1-4.
Darwin, A. (2007, February). Older driver information and resources, NCOTA Newsletter, issue 148, 7-8. Jennings, J. and Darwin, A. (2003). Efficacy beliefs, everyday behavior, and memory performance among older elderly adults. Educational Gerontology, 29, 71-91.