Angela Hartman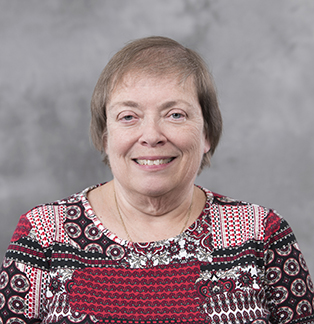 Position: Clinical Instructor Department: Human Service Studies
Contact Info
Office: Anderson Center C018A Phone: 336-750-2248 Email: hartmanaw@wssu.edu
Biography
Angela Hartman, MS, is a clinical instructor in the Therapeutic Recreation program in the Department of Human Performance and Sport Sciences. She served as an adjunct instructor prior to becoming a clinical instructor. One of her primary interests is in the area of recreation for older adults. Mrs. Hartman worked in long-term care settings for many years, prior to and during her years as an adjunct instructor, providing recreation services for the residents in the facilities she served. She also has various experiences in the area of community recreation programs. She participated in the critical reading committee during preparations for the Critical Reading Manual. Mrs. Hartman also serves as faculty advisor for the Therapeutic Recreation Majors club, and as one of the freshmen advising team.

Mrs. Hartman lives in Clemmons, NC and has spent most of her life living in the triad area. She graduated from UNC-Greensboro with a Bachelor of Science degree in Therapeutic Recreation. After working several years, she returned to school, completing a Master of Science degree in Recreation Administration.

Mrs. Hartman is married to Marty Hartman. They have a daughter, Sarah. The family enjoys spending time together and takes part in a number of recreation pursuits. Favorite activities include watching TV and movies, playing all kinds of games, travel and sightseeing, enjoying the outdoors, church activities, photography, spending time with the family pets, reading, doing puzzles, and listening to music.
Educational Background
MS Recreation Administration, 1985, University of North Carolina at Chapel Hill, NC
BS Therapeutic Recreation, 1980, University of North Carolina at Greensboro, NC
TRC 3301 - Leisure and Aging
TRC 3310 - Leisure Education
TRC 3318 - Leadership and Supervision in Recreation
TRC 2311 - Introduction to Community Recreation
TRC 2305 - Living Well
TRC 3302 - Recreation Activities: Analysis and Application
TRC 3323 - Program Planning
TRC 3102 - Field Experience
TRC 4306 - Organization and Management