Guy Martin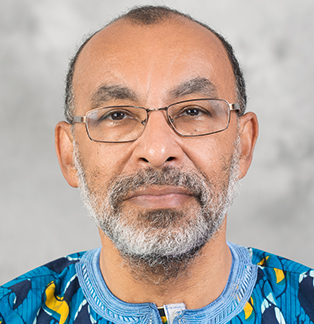 Position: Professor of Political Science Department: History, Politics, and Social Justice
Contact Info
Office: 216 Coltrane Phone: 336-750-3228 Email: martingu@wssu.edu
Biography
Between 1976 and 1990, Guy Martin taught at the Universities of Botswana, Yaoundé (International Relations Institute of Cameroon) and Nairobi (Institute of Diplomacy & International Studies). Between 1990 and 2004, he taught African politics and international relations at The American University (School of International Service), Clark Atlanta University, the University of Virginia, New York University, Georgia State University, Spelman College, and the University of North Carolina-Asheville. From January 1996 to July 1999, Guy Martin was professor and chair of the HDI Public Administration Forum at the University of the Western Cape, Cape Town (South Africa). In August 2004, he joined the Department of Social Sciences at Winston-Salem State University, where he was appointed professor of political science in August 2006.
Guy Martin has been a consultant for the African-American Institute, the Carter Center (Atlanta), the Council for the Development of Social Science Research in Africa (CODESRIA, Dakar) and various United Nations agencies (notably UNDP and UNESCO). In 1990-1991 he was a senior fellow at the International Peace Academy in New York, where he set up the Africa Program.
Guy Martin has been involved in election monitoring missions to Senegal, Uganda and Côte d'Ivoire.
Educational Background
PhD in Political Science, 1982, Indiana University-Bloomington
MA in Political Science, 1975, Indiana University-Bloomington
MA in West African Studies, School of Oriental & African Studies, 1970, University of London, U.K.
BA in Political Science, 1969, Institut Eudes Politiques, University of Grenoble, France
Africa in World Politics: A Pan-African Perspective (Trenton, NJ: Africa World Press, 2002)
African Political Thought  (Palgrave Macmillan, 2012)
co-editor (with Chris Alden) of France and South Africa: Towards a New Engagement with Africa (Pretoria: Protea Book House, 2003)
and co-author (with Mueni wa Muiu) of A New Paradigm of the African State: Fundi wa Afrika (New York: Palgrave Macmillan, 2009)
Guy Martin has published over 85 articles, contributions and book reviews on various aspects of African politics, political thought, political economy and international relations.