Richard G. Moye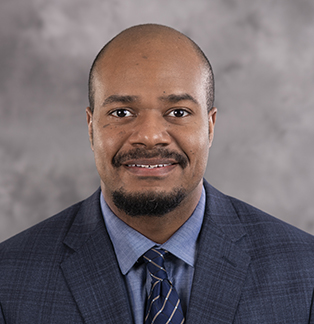 Position: Assistant Professor of Sociology Department: Behavioral Sciences
Contact Info
Office: 136 Modular West Phone: 336-750-8811 Email: moyerg@wssu.edu
Biography
Dr. Moye teaches statistics and research methods, and in both courses he emphasizes the use of technology as a learning tool. Students work with SPSS, Excel, Word, and PowerPoint as tools to analyze data and/or effectively communicate information. His research interests include patterns of residential segregation, the racial wealth gap, the juvenile justice system, and racial inequality in academia. In addition to teaching, Dr. Moye serves as the director of research at the Center for Community Safety in downtown Winston-Salem.
Educational Background
PhD, Sociology, 2011, Temple University
MA, Sociology, 2007, Temple University
BS, Sociology, 2005, Pennsylvania State University
"The Impact of Shifting Neighborhood Racial Composition on Home Value Appreciation" American Sociological Association Annual Conference, August 2012, Denver, Colorado.

"Racial Segregation and Home Values: Do Property Values Still Drop When Blacks Move In?" Section on Racial and Ethnic Minorities Paper Session. The Growing Racial Wealth Gap and Its Implications. American Sociological Association Annual Conference, August 2011, Las Vegas.

"Is Moving Into A White Neighborhood A Bad Investment Decision For A Black Household?" Presented at Association of Black Sociologists Annual Meeting, August 2010, Atlanta.

"School and Neighborhood White Flight in the 21st Century." Presented at Eastern Sociological Society, March 2010, Boston.
General Sociology
Statistics
Methods of Social Research