Eva C. Phillips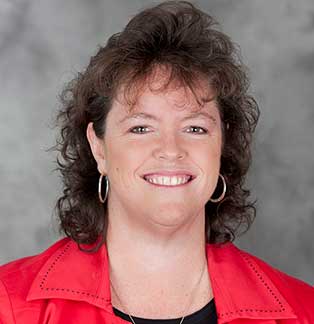 Position: Assistant Professor Department: Education
Contact Info
Office: 237A Anderson Phone: 336-750-2250 Email: phillipsec@wssu.edu
Biography
Before joining the Birth through Kindergarten faculty of Winston-Salem State University, Eva C. Phillips was an education consultant in the Office of Early Learning with the NC Department of Public Instruction from 2002 – 2010, serving as the Title 1 Preschool and Kindergarten consultant. In her role, she worked hard to be the voice of young children in various arenas within and outside of the Department of Public Instruction. One of the most rewarding aspects of that role was the opportunity to connect with and provide professional development and support for teachers and administrators working with children from Pre-kindergarten through Grade 3 across the state and nationally. Before joining the NC Department of Public Instruction, she was a kindergarten teacher leader in Johnston County for 18 years. Her life's work has been focused on providing and helping others to provide effective and developmentally appropriate experiences for all young children and their families. Along with serving on numerous state and local task forces and committees in the early childhood education system, she also serves as the Past President of the NC Association for the Education of Young Children.
Educational Background
BS Early Childhood Education, 1984, Appalachian State University
MS Elementary Education, 2002, East Carolina University
EdD Curriculum and Instruction, 2012, University of North Carolina at Chapel Hill
Phillips, E.C. & Scrinzi, A. (2013) Basics of Developmentally Appropriate Practices: An Introduction for Teachers of Kindergartners. Washington, DC: National Association for the Education of Young Children.
Phillips, E.C. & Sturm, B.W. (2013). Do Picture Books About Starting Kindergarten Portray the Kindergarten Experience in Developmentally Appropriate Ways? Early Childhood Education Journal: Volume 41, Issue 6, Page 465-475.
BKE 4335 Administration and Leadership
BKE 4334 Creative Expression for Young Children
BKE 3331 Creative Environments
BKE 3343 Working with Families/Teaming with Systems
BKE 3336 Family Life Span Development
BKE 2322 Cultural and Individual Variations in Children and Families
BKE 4336 Classroom Management/Pre-Clinical Lab
BKE 4344 Curriculum Planning
BKE 4333 Responsive Pedagogy
BKE 4981 Student Teaching (Supervisor)
The Powerful Kindergarten Year: Balancing the What and the How, Washington State Starting Strong P-3 Institute, Full Day Kindergarten Symposium, Keynote address, August 5, 2013, Lynnwood, Washington.
From Power of K to Ready Classrooms, Elko County Second Annual P-3 Early Childhood Conference, Starting Early is Starting Right On Time, Elko, Nevada, August 15 -17, 2013
Developmentally Appropriate Practices in Kindergarten, NC Association for the Education of Young Children's Annual Study Conference, Raleigh, NC, September 13, 2013.
The Powerful Kindergarten Year: Balancing the What and the How, Keynote address, Delaware Kindergarten Conference, Dover, DE, October 19, 2013
P-3rd Initiative: Power of K: North Carolina's Teacher Leader Initiative, Nevada Association for the Education of Young Children's Annual Conference, 4/20/12
From Power of K to Ready Classrooms, NC Association for the Education of Young Children Annual Conference, 9/15/12
Mature Play Experiences: A Must in 21st Century Kindergartens, National Association for the Education of Young Children, 11/10/12