Robert Phillip Woodall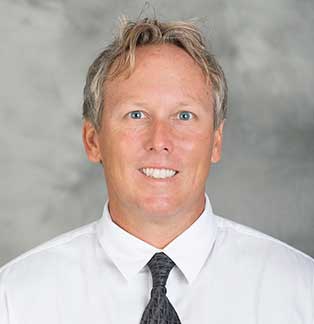 Position: Clinical Instructor Department: Health, Physical Education and Sports Studies
Contact Info
Office: 145 A Anderson Phone: 336-750-2584 Email: woodallrp@wssu.edu
Biography
Rob Woodall begins his second year working within the Human Performance and Sports Sciences department serving as a Clinical Instructor in Physical Education. Rob is currently teaching classes that focus on the human body and how it moves/performs during athletic activities. These areas of study include exercise physiology, kinesiology, biomechanics and anatomy. In addition, Rob serves as the Clinical Coordinator and Instructor for the Sports Medicine Minor. This Minor is designed for those students looking to pursue careers in Athletic Training and/or Physical Therapy.
When not in the classroom, Rob is an Assistant Coach/Hitting Instructor with the WSSU Baseball Team.
Prior to taking on his current role, Rob served as the Director of Sports Medicine here at Winston-Salem State University, overseeing all medical aspects of the Rams varsity sports.
Rob is originally from Ft. Lauderdale, Fla. and is a 1998 graduate of Florida State University where he received a B.S. in Nutrition and Fitness and completed a Master of Science from Louisiana State University in 2000.
Rob and his wife, Melanie, reside in Wallburg, N.C. with their three children, Trey, Riley and Cassie.
Educational Background
MS, 2000, Louisiana State University
BS, 1998, Florida State University
PED 2321
PED 3321
PED 3323
PED 3411
PED 4111