Camille Kluttz-Leach named vice chancellor, chief of staff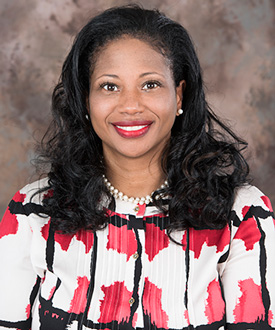 Attorney Camille Kluttz-Leach has been named vice chancellor and chief of staff at Winston-Salem State University (WSSU).
As vice chancellor and chief of staff, Kluttz-Leach has administrative oversight of Human Resources, Public Safety, Community and Government Relations, and EEO/AA, and oversees the operations of the Office of the Chancellor, including supervision of staff, management of the office budget, and serving as the principle aide to the Chancellor performing special assignments. She is also the Secretary of the University, managing all concerns related to the Board of Trustees in addition to being the liaison between the university and General Administration and acts the Chancellor's representative and ambassador to internal and external constituents.
Before her appointment, Kluttz-Leach served as the general counsel for Winston-Salem State University since July 2009. Prior to her service at WSSU, she served at North Carolina A&T State University for six years as special assistant to the chancellor for legal affairs and assistant legal counsel.
Kluttz-Leach is a graduate of Wake Forest University, where she earned a B.A. degree with a double major in sociology and psychology, and earned her Juris Doctor degree and completed Superior Court Mediation Training at North Carolina Central University School of Law. She is a doctoral student in Educational Leadership and Cultural Foundations at the University of North Carolina at Greensboro. During the 2011-12 academic year, she was an ACE Fellow with the American Council on Education (ACE).
She is a member of the North Carolina State Bar, the North Carolina Bar Association, the National Association of College and University Attorneys, the Junior League of Greensboro, the 18th Judicial District Bar, Delta Sigma Theta Sorority Inc., and Jack and Jill of America Inc.