Harness the Power of an Advanced Degree

Whether you are seeking to advance your career, enhance your salary or make your mark in the world, achieve your goal with a graduate degree from WSSU.
WSSU's graduate programs offer competitive degrees that are among the most affordable in the country. You can find information about fellowships and grants and financial aid on our website as well as program costs and more. Advancing your degree and your career should be affordable; WSSU is dedicated to helping you accomplish that.
WSSU's rich history in the region connects you with thousands of alumni, classmates, professors and corporate partners in your field. We work with the community to assist you in obtaining internships, research opportunities and more. Learn from exceptional faculty. Engage in award-winning projects with local businesses and organizations. Expand your professional network and succeed.
It takes time and commitment to earn an advanced degree. We make it as convenient and beneficial for you as we can. Some of our programs offer online classes, our small cohorts help foster a career-accelerating education, and our distinguished faculty will help set you up for success in your professional career.
---
---
Virtual One-On-One Sessions
Need help with the graduate admissions process? Sign up for a one-on-one virtual session.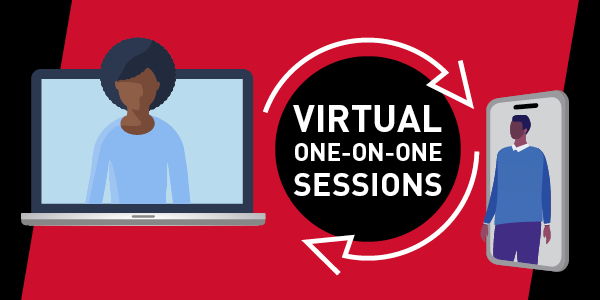 WSSU is a top-ranking HBCU known nationally for:
Male Grad Student on Laptop