Welcome to the Ramily!
Congratulations on your acceptance, and welcome to the Ram Family (Ramily). Here is the info you need to enroll. Please complete all of the steps listed below. 
---
Graduate Admitted Students | Summer Admitted Students 
---
Admitted Students Checklist
Log on to your RAMAdmissions portal account to accept your admissions offer. 
You must complete this step in order to:
Access your WSSU email address (WSSU creates your email address and posts it to

 

Banner Rams Online) - follow the instructions below to logon to Banner Rams Online):

Click Enter Secure Area
Your User ID is your Banner ID (printed on your acceptance letter)
Your PIN is set to your date of birth in mmddyy format - you will need to change your PIN the first time you log in

Receive instructions for creating your Network ID and password (see 'Create Your Network Login' in the Admitted Students Checklist)
You must create your network login before you can continue through the following enrollment steps:
Apply for housing and pay $135 housing application fee
Register for RAMDITION and pay $165 RAMDITION fee
Register with MEDICAT and submit your immunization records
Waive coverage or enroll in the student health insurance plan (Student Blue)
You should receive these emails 2-3 business days AFTER you confirm your intent to enroll.
Network Login Instructions
STEP
INSTRUCTIONS
1
Check the email account you entered on your Admissions application for two emails from the Office of Information Technology (OIT). The first email will include your



Banner ID (WSSU 9-digit student ID number)
Name
WSSU Email Address
RAM ID (WSSU network username)
Instructions for creating your network login

The second email will include your temporary password (case sensitive)

2
Follow the instructions provided in the first email - use your RAM ID and Temporary Password to create your network login.
3
Remember your login credentials and keep them secure.
Contact Information

| | |
| --- | --- |
| NOTE: | If you do not receive the two emails described in Step 1, please contact Technology Support Services at 336-750-3431. |
WSSU student email is an official method for all university communications. It is often the primary source of communication for our students.
Accessing Office 365
To access WSSU's student e-mail system, navigate to the MyWSSU student portal and click the Microsoft 365 icon and login with your RAM ID and your network password.

Click on the Outlook icon to open and manage email.
To learn more about how to use Office 365 visit Frequently Asked Questions.
The WSSU enrollment fee is $300 and covers your:
Housing application fee of $135
New student programming fee of $165
ALL New First-Time Freshmen and Transfer Students who will be living on-campus are required to attend RAMDITION and pay the $300 enrollment fee.
New Transfer Students are not required to live on campus but we encourage you to apply for housing. Please see the directions for your student type below:
---
FIRST-TIME FRESHMEN: 
WSSU requires that all new freshmen live on campus for both their freshman and sophomore years. New First Time Freshmen who meet certain criteria may apply for an exemption to the requirement. Once you're notified that your exemption is approved you will be provided a link to register for RAMDITION. If your exemption is denied, you will need to complete the on-campus housing application and pay the $300 enrollment fee.
Apply for Housing | Apply for Exemption
---
TRANSFER STUDENTS
Transfer Students are not required to live on campus. Students who will be living off-campus are not required to attend RAMDITION, but are encouraged to do so.

All Transfer Students that decide to reside on campus are required to attend RAMDITION. There are limited spaces reserved for Transfer Students during the fall semester in Foundation Heights and Gleason Hairston Terraces. Transfer Students that enter the university in the spring are assigned to any available beds throughout the residential communities.
Apply for Housing and Pay the New Student Programming Fee ($300 Enrollment Fee)  OR Pay the New Student Programming Fee ($165 Fee)
Financial Aid is a great opportunity to help you pay your student bill! We encourage all students to apply for Financial Aid through the Free Application for Federal Student Aid (FAFSA).
Financial aid awards are made after the FAFSA has been received by WSSU and reviewed for accuracy and completeness. The award process may take between four to six weeks to complete based on your specific situation. The WSSU FAFSA code is 002986.
You may be selected for verification, a process that confirms the accuracy of the information you provided on the FAFSA. Selection for verification is determined by the U.S. Department of Education. Please review the verification information included in the Resource section of the Financial Aid website.
Take advantage of the WSSU FATV videos - great resource for all of your questions!
Find Scholarships & Financial Aid resources here. 
Become Immunization Compliant
New students at WSSU are required to meet the North Carolina Immunization Requirements. You will complete this process through Medicat.

START THE MEDICAT PROCESS
Submit Final Transcripts (graduating high school seniors only):
In-State Students:

 

Submit your final high school transcript electronically via your high school or mail your final high school transcript (sealed).
Out-of-State Student:

 

Mail your final high school transcript (sealed).

WSSU Admissions Office
Anderson Center Suite 137
601 S. Martin Luther King, Jr. Drive
Winston-Salem, NC 27110
Your assessments must be completed in order to schedule an appointment for fall registration. Please make this a priority to ensure the courses that you need are available. Once all assessments are scored, an advisor will be in contact to schedule your advising appointment.
Check your WSSU email for an invitation from "WSSU Canvas"

Click the blue "Get Started" button in that email. This email also contains your log in information.

Canvas will take you to your course (called "WSSU - Placement Test) and will ask you to accept the enrollment. Click the green "Accept" button.

Use your log in information provided in the original Canvas invitation (RAM ID and password) to access Canvas and complete the assessments assigned to you.

    
Reading Assessment

Writing Assessment

Career Assessment

  
NOTE: If you have transfer credits that you still have not submitted via transcript to our Admissions office, please do so ASAP! Certain credits may exempt you from having to complete the assessments. If you have any questions about placement test exemptions, please contact Beverly Ford at fordbe@wssu.edu. 
Remember - none of these assessments are tests! They're strategically designed to help you identify which reading and writing courses you should take freshman year that are most appropriate for you and your success. 
If you have any assessment-related questions, please contact one of the following parties:
RAMS AT HOME is a great opportunity for freshmen to get RAM READY! Get answers to your questions and help in completing any remaining items in your enrollment process checklist. Plan to join us on one of the following dates:
In Person: 

 June 24, July 8, July 22, July 29

Virtual: July 15
REGISTER NOW | Sign in to your RamAdmission Portal and accept invitation to attend.
GET MORE INFO | Check out the Rams at Home Central web page.
---
Transfer Orientation
Transfer Orientation gives transfer students the opportunity to talk with our experts about housing, health and wellness, paying for college, campus safety and more. Students will also meet with their advisor for an approximate 30 minute advising session. Plan to join us on one of the following dates:

In Person:  June 23, July 9
Virtual: August 6
REGISTER NOW | Sign in to your RamAdmission Portal and accept invitation to attend.
Things you need to know about Student Blue Health Insurance
Waive requirements: You must provide proof of other health insurance coverage to waive coverage through Student Blue.  Other health insurance includes coverage under a parent/guardian health insurance plan, coverage under your personal plan, or Medicaid. Student athletes may not waive the health insurance.
Enroll requirements: If you do not meet the waiver requirements, you must enroll in Student Blue Health Insurance
For fall 2019 the health insurance premium was $1,313.50. The cost automatically appears on your student bill. If you complete the waiver process, and your waiver is approved, the cost will be removed from your student bill.
Being RAM READY is your ticket to a stress-free successful enrollment at WSSU. You will need to complete these 4 important steps before you can move into a residence hall and attend classes:
Pay your student bill in full or sign-up for a RAMPay Payment Plan
Apply for Housing and Pay $300 Enrollment Fee (includes housing application fee and RAMDITION fee)
Be immunization compliant
Submit final transcripts
Ramdition is a fun-filled information-packed week that prepares you for success at WSSU. Meet your classmates and Legacy Leader. Work with faculty, staff, and advisors. Map your educational plans. Engage in workshops, seminars, and social events. 
You can use this information to understand how you login and access the WSSU Enrollment Process technologies. Review Banner ID and Ram ID in the previous step.
Technology Login Instructions

TECHNOLOGY

LOGIN CREDENTIALS

Banner Rams – Self Service

View Financial Aid Award

Accept Financial Aid Award

Register for Classes

View Student Bill and Balance Due

Request Book/Parking Voucher

Banner Rams

Banner ID
Password is your date of birth (mmddyy) until you change it

WSSU Email Account

Network Login

RAM ID
Network Password

Email Login

WSSU Email Address
Network Password

Apply for Housing

Register for Ramdition

RAM ID
Network Password

Immunization Requirements
(Medicat)

WSSU Email Address
Password is student-determined at registration

Student Health Insurance
(Student Blue)

Banner ID
Password is your date of birth (mmddyyyy)

MyWSSU
(Personalized Student Portal)

RAM ID
Network Password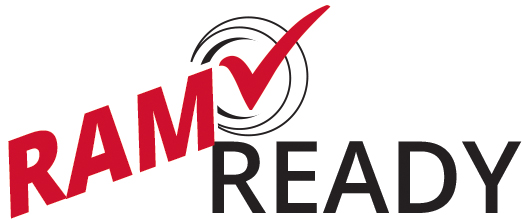 Being RAM READY is your ticket to successful enrollment at WSSU. Complete these 4 important steps before the deadline.
---
---
 Meet some Rams and learn about your new home.