WSSU's long list of firsts
Going back to its founding in 1892, W
inston-Salem State University (WSSU) has a long and distinguished list of firsts. Here's a look at a few.
First President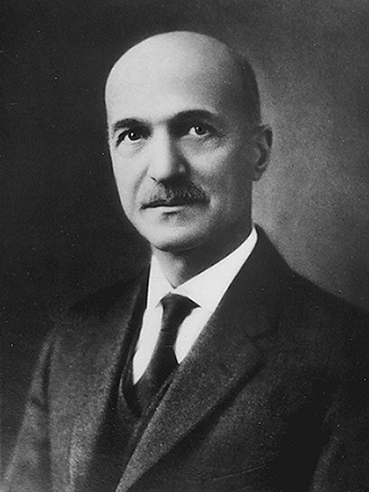 Dr. Simon Green Atkins, 
education visionary and social justice advocate, had a bold dream to create an institution where every student would meet the challenges of their day, and where students were equipped with an education designed to intellectually prepare the "head, hand, and heart." He founded the university on Sept. 28, 1882.
---
First Permanent Building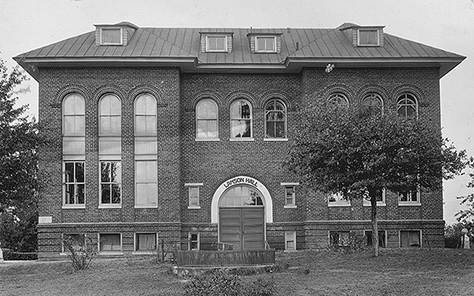 Lamson Hall was completed in 1896. It was named after the Rev. C.M. Lamson of Hartford, Conn.
---
First Year as a Four-Year College

In 1925, Slater Academy became Winston-Salem Teachers College, the first black institution in the nation authorized to offer a bachelor's degree in education.
---
Alma Mater First Dedicated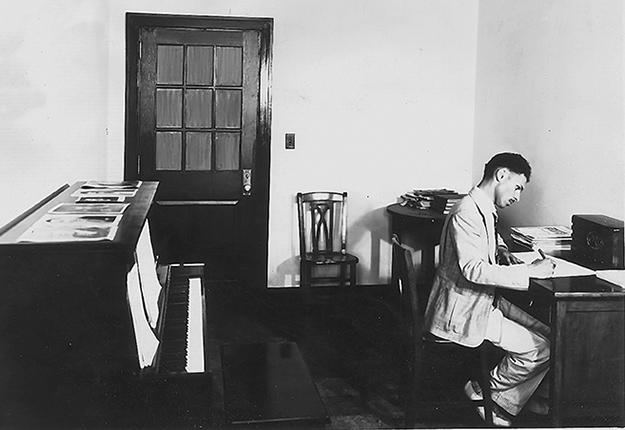 Noah F. Ryder, a faculty member in the music department, composed and arranged "As We Go Forth" as a Christmas gift to the college in 1938.
---
First Homecoming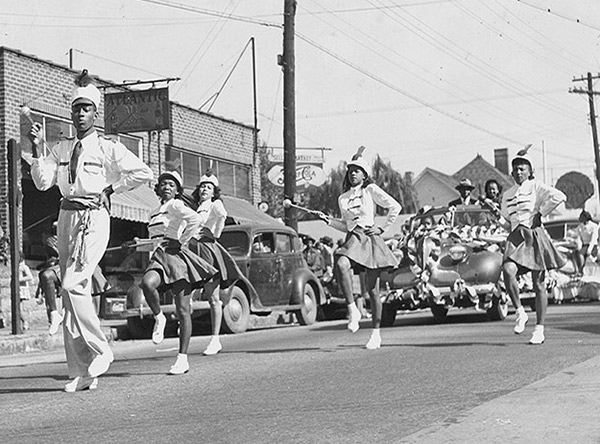 The first homecoming football game was held in 1945, with Coach Brutus Wilson and assistant coach "Big House" Gaines. WSSU played the VSU Trojans.
---
First Nursing Graduates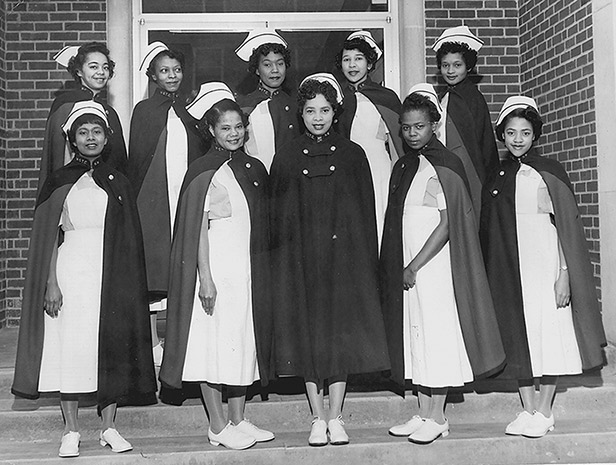 In 1957, 12 students made history, becoming the first to earn their bachelor of nursing from WSTC. Due to segregation in North Carolina, the students had to travel as far as New York for training.
---
First Sit-In Victory in N.C.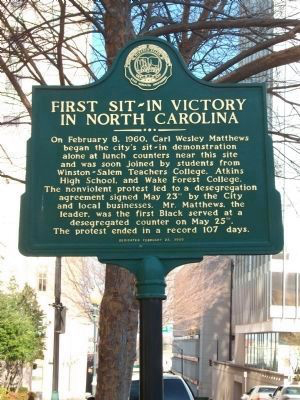 On Feb. 23, 1960, 11 WSSU students, joined with 10 white students from Wake Forest, were arrested, jailed and found guilty of trespassing during a joint sit-in at the Woolworth's lunch counter in downtown Winston-Salem. Three months later, an agreement was reached, and Winston-Salem's lunch counters were integrated, marking the first sit-in victory in the state.
---

First NCAA Championship by an HBCU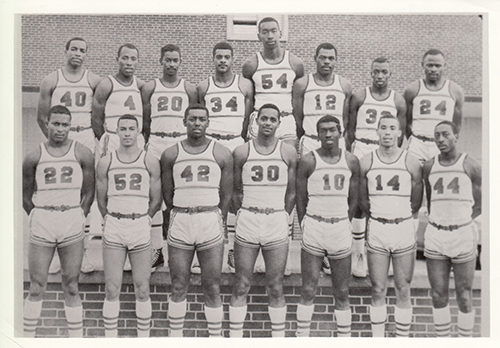 WSSC became the first HBCU to win a NCAA championship in 1967. The team was led by Earl "The Pearl" Monroe and coached by the legendary Clarence "Big House" Gaines.


---
First Motorsports Management Program in U.S.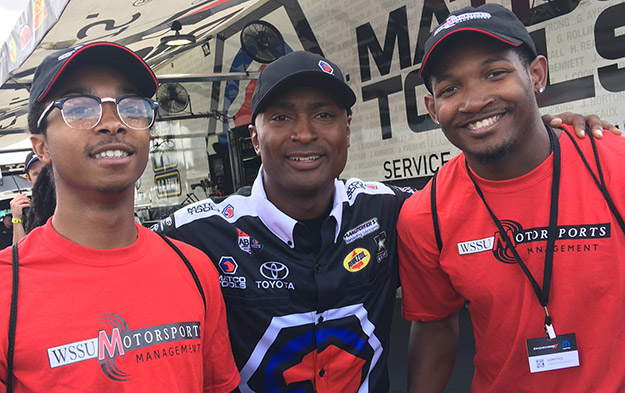 In 2007, WSSU began offering the first baccalaureate major in motorsports management in the nation. The program enjoys close ties with NASCAR's Drive for Diversity program.
Other firsts:
1893 – Classes begin with 25 students
1896 – First graduating class
1927 – First B.S. Education graduates (five students: Annie Laurie Cheek, Gertrude Miriam Dixon, Precious Overa Foster, Bessye Thomas Shields and Grace Ann Smith).
1934 - Hazel Bingham becomes the first Miss WSTC 
1938 – Imogene Brown Ellis, first president of the Alumni Association
1942 – First football team. Howard "Brutus" Wilson led the team to the Flower Bowl in Jacksonville, Florida.
1946 – First woman to register for classes using the GI Bill, Elizabeth Barker
1951 – WSTC graduate Edward O. Diggs becomes the first Black student admitted to the UNC medical school
1952 – Rachel Diggs Wilkerson, first WSSU alumni to earn a Ph.D.
1953 – WSSU's first CIAA championship of any kind (basketball)
1959 – WSTC wins its first national championship, the NAIA Track Championships. The team repeated in 1960.
1960 – WSSU Professor Lillian Lewis becomes the first Black school board member in Forsyth County
1961 – Alumnus Eldridge D. Alston becomes Forsyth County's first Black deputy sheriff
1961 – Cleo Hill, first CIAA player chosen in the first round of the NBA draft
1968 – Patricia Johansson, first white graduate at WSSU
1972 – First Chancellor, K.R. Williams
1978 – Gilbert Hill, first male nursing graduate
1981 – Graduate programs are first authorized
1982  – Clarence "Big House" Gaines selected into the Naismith Memorial Basketball Hall of Fame. He became the first inductee to have spent his entire career at an HBCU.
1983 – WSNC begins broadcasting
1983 – First piece of outdoor sculpture garden unveiled
1990 – Diggs Gallery opens
1997 – First female athletics director, Ann Little. 
2013 – First doctoral graduates (24 physical therapy students)