WSSU named among best HBCUs for LGBTQ students
Winston-Salem State University has been named one of the nation's best historically Black colleges and universities for LGBTQ+ students. In partnership with Campus Pride, these newly established rankings by BestColleges.com were released on June 7.
"WSSU has made great strides to ensure that all students receive a top-notch academic experience in a welcoming environment where they feel safe and accepted," said Mitch Mitchell, assistant dean of students at WSSU. "This recognition is a testament to the success of our shared efforts."
The best HBCUs for LGBTQ+ rankings is to assist students of various gender and sexual identities locate supportive educational environments. WSSU ranked 15th amongst all HBCUs and is one of five historically Black institutions in North Carolina to receive the new ranking.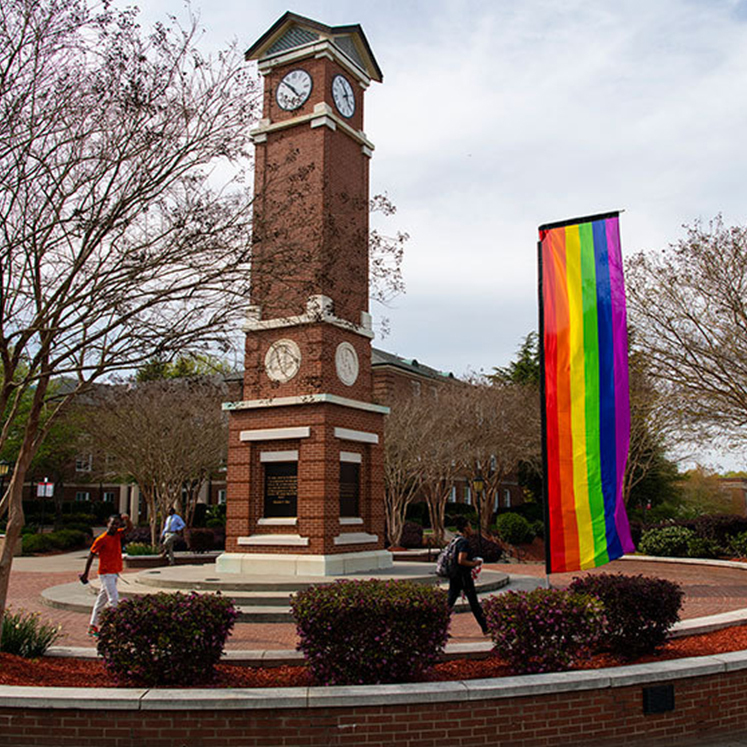 The methodology for the rankings combines BestColleges.com's traditional approach of academic support and affordability data along with an assessment of the HBCUs based on variables listed by the Campus Pride HBCU Clearinghouse. This is the first time HBCUs for LGBTQ+ students have been ranked nationally.
 
About Winston-Salem State University
Winston-Salem State University fosters the creative thinking, analytical problem-solving, and depth of character needed to transform the world. Rooted in liberal education, WSSU's curriculum prepares students to be thought leaders with the skills and knowledge necessary to develop innovative solutions to complex problems. Founded in 1892, WSSU is a historically Black constituent institution of the University of North Carolina with a rich tradition of contributing to the social, cultural, intellectual, and economic growth of North Carolina, the region and beyond. Guided by the motto, "Enter to Learn, Depart to Serve," WSSU develops leaders who advance social justice by serving the world with compassion and commitment.
 
About BestColleges.com
BestColleges.com empowers students to make smarter educational decisions and find schools that best fit their needs through proprietary research, user-friendly guides, and hundreds of unique college rankings. As a trusted education advisor, it also provides a wide array of college planning, financial aid, and career resources to help students realize life goals and overcome educational challenges as they prepare for careers after college. BestColleges is a Red Ventures company.
 
About Campus Pride
Campus Pride is the leading national educational organization for LGBTQ and ally college students, as well as campus groups building future leaders and safer, more LGBTQ-friendly colleges and universities. The organization provides resources and services to thousands of college students and nearly 1,400 campuses annually.