Compliance & Ethics Week
Compliance & Ethics Week celebration on November 7-11, 2022. Reinforcing a commitment to support a culture reflecting our values, the Legal team invites all faculty and staff to engage in a week of virtual events where various departments such as the Office of Legal Audits, the Office of Internal Audit, Risk, & Compliance, the Office of EEO/AA and Title IX, present information on and answer questions about their programs and responsibilities. 
Compliance & Ethics Week Winners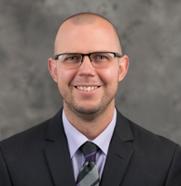 Thomas Flynn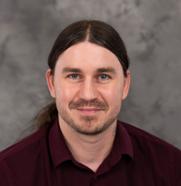 Daniel Beaudoin
Haysetta Shuler 
Cheryl Moore
Shannon Kimel
---
2022 Compliance & Ethics Week Schedule
2022 Compliance & Ethics Week Schedule
Day
Activity
Monday, November 7, 2022

Virtual Scavenger Hunt

Policy Portal - LinkedIn Learning

WSSU Access Granted - Season 2

Search Committee Training, Quentin Gunter

Tuesday, November 8, 2022

Digital Accessibility, Daniel Beaudoin

First Amendment/Academic Freedom, Jerry Blakemore & Toni Douglas

Wednesday, November 9, 2022

Emergency Management & Continuity of Operations, Eric Steelman & Sarah Isom

Ethics & Internal Controls, Rick Brown & Cory Billings

Title IX, Kayla Rudisel

Thursday, November 10, 2022

UNC Records Retention, Thomas Flynn

IN-PERSON Active Shooter Training (DJR/Hall A)

Institutional Effectiveness & Things You Wish You Knew,  Anthony Artimisi & Frank Ingrams

Friday, November 11, 2022

Closeout
Awareness
Get Faculty & Staff thinking about compliance and ethics by engaging through virtual content.
Recognition
Launching the Policy Portal as a new training program, the Podcast Series WSSU Access Granted, and recognizing compliance efforts.
Reinforcement
Demonstrate that all levels of the organization support a culture of compliance and ethics.