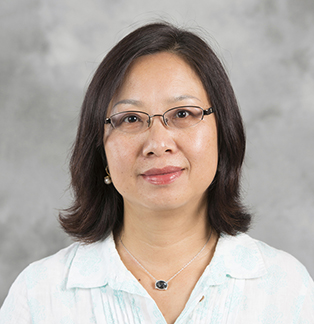 Wen Xiong
Associate Professor of Chinese at WSSU
Chairperson, Department of World Languages and Cultures
WSSU STARTALK Program Director

Dr. Xiong is an Associate Professor at the Department of World Languages and Cultures of Winston-Salem State University in North Carolina, currently in charge of developing the Chinese program at WSSU. She earned her Ph.D. from La Trobe University in Language Education (focused on Chinese), Australia in 2007 and has acquired solid experience in teaching, research, and administration in a variety of academic environments for 29 years. She was a certified OPI and AAPPL tester. Before Dr. Xiong joined WSSU in 2015, she ran the proficiency-based Chinese Flagship program, served as Associate Director of Chinese Language Flagship Program (2008-2013) and as Associate Director of the Chinese International Engineering Program (2007-2013) at the University of Rhode Island.
Fengyan Hu
Assistant Professor of Practice (Chinese) at WFU (2008-2018)
WSSU STARTALK Program Instructional Lead

Ms. Hu is an Assistant Professor of the Practice in Chinese in the Department of East Asian Languages and Cultures. She is a graduate of Beijing University in Chinese Language and Literature. She started teaching Chinese as a second language in Beijing in 1999 and joined Wake Forest University in 2008. Ms. Hu has extensive teaching experience in intensive language training through her earlier years at Qinghua IUP Summer and the CET Beijing Program, and has taught a diverse population of students. After joining Wake Forest University, she was a lead teacher for Year 1 and Year 2 students, being in charge of all on-campus Chinese extracurricular activities.
Scott Plaster
Faculty at Atkins Academic & Technology High School in Winston-Salem
WSSU STARTALK Program Coordinator 

Scott Plaster is a veteran teacher, academic coach, and Scholastic Director. He is currently on the faculty at Atkins HS in Winston-Salem, NC, where he teaches Journalism, Student Publications, and Creative Writing, as well as manages the school news website and the school yearbook. As an academic coach, he leads a number of academic teams such as Chess, Cyberpatriots, CamelCoders, Poetry Out Loud, and the Quill. He was named the 2018 NCASA Coach of the Year and the 2017 NCASA Scholastic Director of the Year. He has coached three team state championships, and at least nine individual state champions, along with other top accolades (district champion in WSFCS Poet Laureate, and more). As Scholastic Director, he has led Atkins HS to its fifth NCASA Scholastic Cup victory in a row, making it the "Best School in NC."
Lijun Tang, Ph.D.
Taichi Instructor
WSSU STARTALK Program Instructor
A certificated Master Instructor in Taichi with 18 years of training in Hebei Medical Rehabilitation Hospital, China, Dr. Tang has six years of experience teaching Taichi in North Carolina. Inspired by a wise saying, "When there is silence, one finds the anchor of the universe within oneself," Dr. Tang would like to continue contributing his experience to communities around Forsyth county. 
Ms. Ssu-Yun (Sue) Chen
Chinese Lecturer
Sue Chen earned her M.A. From the University of South Dakota in 2010 in Communication Studies, and has taught Mandarin lessons at Greensboro Day School, Greensboro Chinese School, and UNC-Greensboro in NC, and other educational institutes. She participated in the Online International Chinese Teacher Training Program from Beijing Language and Culture University in 2016-2017. Besides teaching language, Sue Chen advocates for preserving traditional Chinese folk instruments from around the world and performs at various events. Sue Chen recently won open category top 3 at 2019 POMAC Festival. Sue also holds world instrument workshops, and received rave reviews at 2019 Global Education Conference.
Dr. Yiching Christine Liu
Technology teacher & Teaching Assistant
Dr. Liu earned her Ph. D. from the University of Iowa (UI) in Foreign Language and ESL Education in 2019. Focusing on Chinese and technology-enhanced language learning, she has extensive experience in incorporating technology into Chinese language classrooms at all proficiency levels. Since 2014, she has started holding online Chinese reading groups to promote extensive reading in Chinese and to develop students' integrated language skills in a contextualized learning environment. As the instructor of the course "Technology in the Classroom" (2011-2017), she was devoted to developing K-12 preservice teachers' knowledge in instructional technology in the College of Education at UI.
Ms. Jiao Dong
Teaching Assistant
Mrs. Dong graduated from Capital Normal University, one of China's top education programs, with a Master's degree of Ancient Chinese Literatures in 2005. She is a Chinese teacher and Academic Director at Wen Hua Chinese School in Winston-Salem, NC. She is a certified Chinese on-line tutor. She currently holds a North Carolina teaching license in Chinese, grades K-12, and received the Distinguished teacher award (2017-2018) from the Chinese School Association in the United States. She has more than 10 years of experience teaching Mandarin to students in NC, USA and in China. She is a teacher with enthusiasm and patience.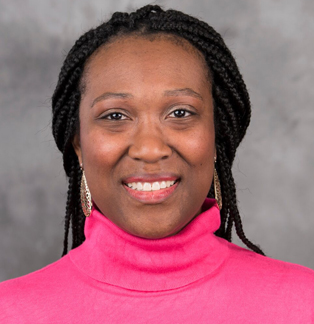 Ms. Tika Owens
Administrative Staff Member
Tika Owens is a Raleigh, NC native.  She has been employed by Winston-Salem State University since 2004 and currently teaches in the Department of World Languages and Cultures.  Mrs. Owens holds a Master of Arts degree in Foreign Language Education (Teaching English to Speakers of Other Languages), a Bachelor of Arts degree in English and Spanish, and has completed post-baccalaureate studies in African American Literature.  She has taught in several countries and all over NC. She currently holds a North Carolina teaching license in Spanish grades K-12, ESL grades K-12 and English grades 9-12.