College Leadership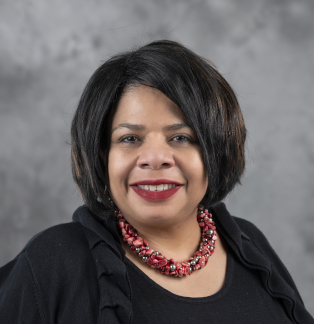 Dean of The College
Doria Kathleen Stitts, Ph.D. (Kathy)
Dr. Doria Kathleen Stitts is the Interim Dean of the College and Associate Professor of Marketing. She serves a committed team of faculty and staff who work locally, regionally, nationally, and internationally, to provide outstanding instruction, impactful scholarship, and supportive academic and co-curricular services to student scholars, propelling them into a modern society prepared to be productive and progressive global citizens.
In addition to her role as Interim Dean, Dr. Stitts also serves as Associate Provost and Dean of University College and Lifelong Learning- a dedicated unit that provides orientation, academic advising, and academic support services to students along their academic journeys. Dr. Stitts also served as the Associate Provost of the Division of Lifelong Learning where she led the offices of Distance Learning, Continuing Education and Summer Sessions, and Adult and Nontraditional Student Services.
Dr. Stitts began her tenure at Winston-Salem State University (WSSU) as Associate Dean and Associate Professor of Marketing of the School of Business and Economics, where she helped manage internal operations, advanced the strategic goals of the school, and ensured compliance in school and university accreditation efforts. In addition to her administrative duties, Dr. Stitts taught marketing and university courses, and served as advisor to the WSSU undergraduate chapter of the National Black MBA Association, one of the first undergraduate chapters chartered in the country.
Prior to her tenure at WSSU, Dr. Stitts served as chairperson and associate professor of the Department of Management and Marketing at Virginia State University (VSU).  While at VSU, Dr. Stitts managed one of the largest departments in the university, taught courses in marketing, advised graduating seniors, and coordinated the Professional Enhancement Program, a program designed to help cultivate professional and leadership skills in students.
Dr. Stitts completed the ACE Women's Leadership Forum in 2016, is a graduate of the 2015 HERS Leadership Institute, the 2012 Class of the WSSU Chancellor's Leadership Institute, and the 2007 class of Leadership Winston-Salem. She is a member of the boards of Senior Services and the Bethesda Center.  She has served as chair and vice-chair of the boards of Leadership-Winston-Salem and Habitat for Humanity.  She has also served on the Board of Hospice and Palliative CareCenter of Forsyth County, where she chaired the Public Relations Committee.  She has received several awards and recognitions including the Cedric Rodney Service Award, the Wachovia Excellence in Teaching Award from WSSU, the City of Winston-Salem Great Women Leaders Award, the Virginia State University Outstanding Faculty Award, and she was a two-time Nissan Fellow for the Nissan-HBCU Summer Institute.  She also holds memberships with the American Marketing Association, the National Black MBA Association, Beta Gamma Sigma Honor Society, Alpha Kappa Alpha Sorority, Inc., and the Winston-Salem Chapter of the Links, Inc.
Dr. Stitts' research interests have included student retention, advising, relationship marketing, professionalism, etiquette, assessment, and ethics.  She has given presentations and motivational speeches to various audiences, including a TEDxWinston-Salem Women talk in 2016. Her passion for student success is evidenced in her innovative programming with internal and external partners throughout the community. Dr. Stitts, a native of Cleveland, Ohio, attended Florida A & M University, where she received her B.S. degree in accounting and her MBA. She earned her Ph.D. in marketing from Florida State University.
Notis Pagiavlas (Ph.D., University of Texas, Arlington) is Senior Associate Dean of The College and Professor of Marketing at Winston-Salem State University. Dean Pagiavlas is a scholar of entrepreneurial marketing, innovation, and new venture creation with a focus on the application of modern marketing principles in corporate, non-profit, and social enterprises. His work has been published in marketing journals and an edited volume and presented at scholarly conferences and workshops. Dean Pagiavlas is the founding director of the Center for Entrepreneurship at Winston-Salem State University. The Center serves as an effective platform to connect students with the broader community to conduct applied research dealing with entrepreneurship and creative marketing. Dean Pagiavlas has consulted with numerous organizations including Delta Airlines, Industries for the Blind, Harley-Davidson, Siemens, Lockheed Martin, and NASA. He has earned a number of awards, including the 7th Annual NC Association of County Directors of Social Services Best Practices Award - Achieving Excellence in Turbulent Times, Innovations in Services to Customers: TEAM-UP (Teens Engaged in Aspiring Mentorships: an Uplifting Partnership), and the Kauffman Foundation Platinum Award for the Center for Entrepreneurship. Dean Pagiavlas current research and engaged scholarship focuses on providing intellectual leadership for the business incubator at the Simon G. Atkins Community Development Center which houses over 20 associates with varying business needs.
The College of Arts, Sciences, Business and Education Dean's Fellows Program is designed to enhance academic leadership development for current and future academic leaders at Winston-Salem State University. Dean's Fellows maintain their current professional commitments during the academic year while taking advantage of opportunities to learn and gain broad exposure to academic administration.
The Dean's Fellows Program is designed for tenured faculty members, including department chairs and academic directors, who are interested in learning more about academic administration and interested in advancing the academic mission of the College and university. Dean's Fellows work closely with the Dean of the College in creating a custom yearlong leadership experience designed to address areas of professional development while advancing novel solutions to strategic issues facing the College and university community.
Frank Ingram (Ph.D., North Carolina State University) is Associate Professor and Chair of the department of Mathematics at Winston-Salem State University. A native of Ayden, North Carolina, Dr. Ingram graduated from North Carolina Agricultural and Technical State University with a degree in Mathematics and earned his masters and doctoral degrees in Mathematics from North Carolina State University. Prior to his 2008 arrival at Winston-Salem State University, Dr. Ingram was a member of the faculty at Youngstown State University where he was a fellow in Project NExT, a program of the Mathematical Association of America for new Ph.D.'s dedicated to improving the teaching and learning of undergraduate mathematics. His primary research area is symmetric functions. More broadly, his research interests include applications of algebra, cryptography, and combinatorics. Dr. Ingram is also interested mathematics education. Dr. Ingram teaches a wide range of mathematics courses at Winston-Salem State University and he enjoys working with undergraduates on mathematical research.
Shannon Mathews (Ph.D., University of Kentucky) is Associate Professor and Chair of the department of Behavioral Sciences at Winston-Salem State University. Dr. Mathews is a scholar of at-risk aging populations, later life roles, and issues of diversity within an aging population with a focus on social justice, public policy, and community sustainability. She has published book chapters and scholarly articles on educating social work, counseling, and other professionals about the aging population and presented her scholarship at national and regional conferences. Dr. Mathews was recently appointed Co-Chair of the Program of Merit for the Association of Gerontology in Higher Education (AGHE) and member of the Gerontological Society of America Minority Issues in Gerontology Committee. Dr. Mathews has also been elected or appointed to other key leadership roles at the university and in the profession and broader community including Co-Chair of the AGHE Planning Committee and member of the board of Lutheran Services of the Carolinas. Her current research focuses on the connections between aging in place, public policy, and community sustainability.
The College Chairs and Directors Council
The College Chairs and Directors Council is composed of the chairs of the academic departments and directors of the research and teaching centers and initiatives in the College who work in collaboration with the Dean and senior academic leaders of the University in developing, planning, and executing the curricular and co-curricular programs and initiatives of the College.
The College Advisory Council
The College Advisory Council is composed of alumni, civic leaders, scholars, and friends of the College who volunteer to provide strategic advice and support to advance the College's mission and vision.
Faculty of Business Advisory Council
The Faculty of Business Advisory Council is comprised of leaders from across the public and private sectors who meet quarterly with The College Leadership Team, chairs and directors of the Faculty of Business to provide strategic advice, ideas and guidance in advancing the business academic programs and initiatives.
Greg L. Anderson, Market President
BB&T
Tom Baldwin, Senior Vice President
Multicultural Markets
BB&T
G. Dwayne Chambers, Chief Marketing Officer
Krispy Kreme
Fran Crump, Market Human Resources Manager
Walmart
L. Duane Davis, CFP, Senior Investment Advisor
First Tennessee Bank
Kelvin Farmer, Manager
Jackson Hewitt
Tommy Hickman, Sr. Vice President of Operations
R. J. Reynolds Tobacco Company
Pamela Jennings, Director
Center for Design Innovation
Tony W. Johnson, Corporate Senior Vice President
Novant Health
Donna M. Jones, Agent
State Farm Insurance
Chris May, Business Systems Consultant Leader
Wells Fargo
David S. Miner, Executive Vice President and Managing Partner
Meridian Realty Services
Dean
Corey D. B. Walker, Ph.D.,
John W. & Anna Hodgin Hanes Professor of the Humanities

130 Carolina Hall
336-750-2400
walkercd@wssu.edu
Assistant to the Dean
Annetta Payne,
Executive Assistant

130 Carolina Hall
336-750-2403
paynea@wssu.edu
Senior Associate Dean
Notis Pagiavlas, Ph.D.,
Professor of Marketing


102A R. J. Reynolds Center
336-750-2354
pagiavlasno@wssu.edu
Asst. to the Senior Associate Dean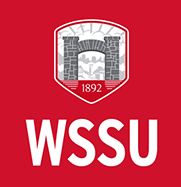 Vacant,
Budget Officer

302 R. J. Reynolds Center
336-750-2331
@wssu.edu
Director of Administration
Alvin L. Atkinson, 
Director of Initiative on Just and Sustainable Communities

130 Carolina Hall
336-750-8206
atkinsona@wssu.edu
Administrative Support
Marion E. Roberts,
Administrative Support Associate

130 Carolina Hall
336-750-2400
robertsme@wssu.edu
Faculties of Arts and Humanities, Education, Social Sciences, and Natural and Physical Sciences

Annetta Payne,
Executive Assistant

130 Carolina Hall
336-750-2403
paynea@wssu.edu
Faculty of Business


Vacant,
Budget Officer

302 R. J. Reynolds Center
336-750-2331
@wssu.edu