Scholar Spotlight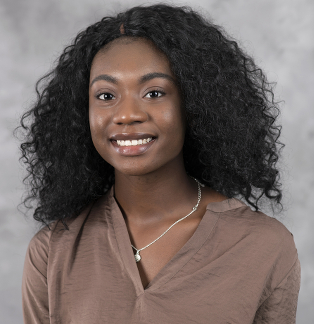 Our Scholar Spotlight focuses on Ijemdinma Ozodigwe, a sophomore biology major from Concord, NC.
Ijemdinma was selected to be a 2018 HBCU Competitiveness Scholar—the White House Initiative on HBCUs highest student recognition! Ijemdinma was nominated by Dr. Frank Ingram (Associate Dean, College of Arts, Sciences, Business, and Education) when she was a student in his Calculus class spring 2018.
The one-year Scholar program provides an opportunity for students from HBCUs to learn and share evidence-based practices to facilitate individual and institutional competitiveness with the overall goal of strengthening the prospects and networks of the scholars for personal and professional success. Over the summer, selected scholars participated in workshops designed to improve leadership, encourage professional and leadership development, and discover novel areas for innovation and entrepreneurship. The Initiative provides outreach and engagement activities, information and resources to the Competitiveness Scholars.
Ijemdinma has plans to pursue a career in the medical field, and says she is a biology major because "she has loved science since the 3rdgrade." In addition to science, she enjoys watching movies, hanging out with friends, eating, shopping, and surfing the Internet. Although she plans to pursue Optometry, her real calling may be in fashion industry, as she loves to style her friends.
She is not only a member of the S. G. Atkins Scholar Society, but also Black Women for Change and Minority Association of Premedical Students (MAPS).
Fun Fact:"I am much louder than most people think I am!"