Title IX
Winston-Salem State University (WSSU) is committed to providing an inclusive, welcoming and safe environment for all members of the University community and an institutional environment free from unwelcome and unwarranted prohibited conduct. The university strongly condemns all forms of sex discrimination, including sexual misconduct, sexual assault, dating violence, domestic violence, and stalking offenses.
Winston-Salem State University is in compliance with the  Title IX of the Education Amendments of 1972, which prohibits discrimination on the basis of sex in all programs and activities in the University's educational programs and activities. Title IX helps to foster a safe university environment for student, faculty, staff, and visitors from sex/gender-based discrimination.
Sexual harassment means conduct on the basis of sex that satisfies one or more of the following:
An employee of the institution conditioning the provision of an aid, benefit, or service of the institution on an individual's participation in unwelcome sexual conduct;
Unwelcome conduct determined by a reasonable person to be so severe, pervasive, and objectively offensive that it effectively denies a person equal access to the institution's education program or activity.
Knowing, voluntary, and clear permission by words or actions to engage in sexual activity. It is the responsibility of each party to determine that the other has consented before engaging in the activity.
An individual who is alleged to be the victim of conduct that could constitute sexual harassment.
An individual who has been reported to be the perpetrator of conduct that could constitute sexual harassment.
A document filed by a complainant or signed by the Title IX Coordinator alleging sexual harassment against a respondent and requesting that the institution investigate the allegation of sexual harassment
Non-disciplinary, non-punitive individualized services offered as appropriate, as reasonably available, and without fee or charge to the complainant or the respondent before or after the filing of a formal complaint or where no formal complaint has been filed. Such measures are designed to restore or preserve equal access to the institution's education program or activity without unreasonably burdening the other party, including measures designed to protect the safety of all parties or the institution's educational environment, or deter sexual harassment.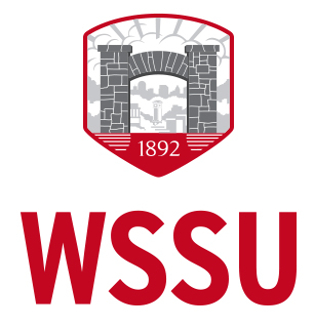 Vacant
EEO/AA Officer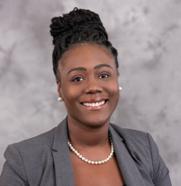 Aniya Ward
Interim Title IX Coordinator/Investigator