The Master of Arts in Teaching (MAT) is designed for people who have completed a four-year degree in a field other than education who are interested in obtaining a teacher's license. The WSSU MAT is a 33 to 39-credit graduate program that consists of two phases.
Concentration Areas
Middle Grades Education (MGE) leads to certification in either English, language arts, science, or mathematics.
Special Education (SPE) leads to licensure in the area of Special Education: General Curriculum.
English as a Second Language (ESL) non-teaching track. Currently the TESL track does not lead to an initial license.
Each concentration has two phases:
Phase I courses prepare candidates for the Standard Professional License I. Field experiences in P-12 classrooms and satisfying content area credit hour requirements are part of this phase. Candidates must plan their schedules to accommodate these experiences.
Phase II courses provide graduate preparation for the Standard Professional License II. MAT candidates must maintain a 3.0 GPA throughout the program.
Teaching
Research
Special Services
Special Education
Teachers as Leaders
Teaching Diverse Classrooms
Psychology of Teaching and Learning
Middle School Philosophy and Organization
NEXT STEPS
Go ahead... take the next step. Ignite your passion, discover your strength, and prepare to make a difference in the world. There is no ceiling to what you can do at WSSU. #BeTheNext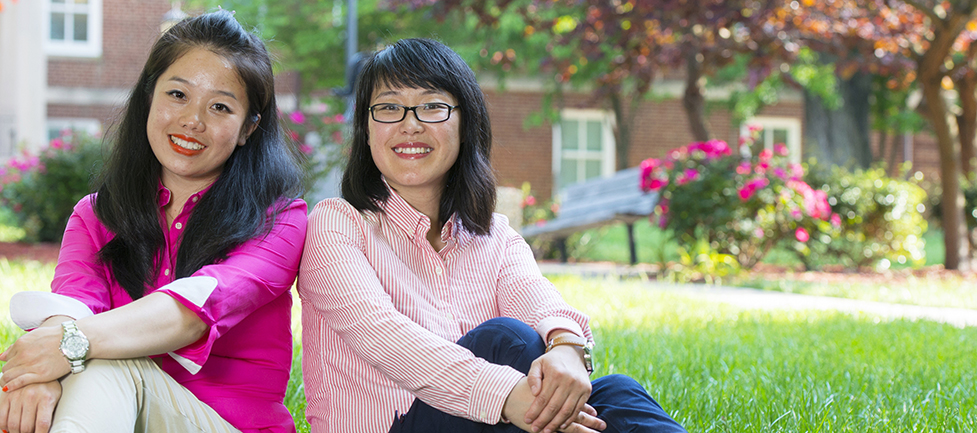 I came to the US in 2013 to teach at Konnoak Elementary School. Getting my MAT at WSSU put me in touch with great campus events such as evening lectures, sports events, musical and visual arts events. I plan to return to China in the future to make an impact on teaching and the quality of education there.