The Master of Arts in Teaching (MAT) is designed for people who have completed a four-year degree in a field other than education who are interested in obtaining a teacher's license. Graduates will be in a position to create positive change in the profession by advocating for students, promoting professional growth, and working collaboratively with peers.


Interested in creating positive change in the classroom by advocating for students and championing social justice issues? Plan to join us for this info session:
WSSU MAT Virtual Open House
March 23, 2021 @ 6pm

REGISTER NOW
Create your account, accept your invitation, and receive the link to attend.
Master of Arts in Teaching (BKE)
Master of Arts in Teaching (Middle Grades)
Master of Arts in Teaching (Special Education)
Coming soon Elementary and Physical Education tracks!


Teaching
Research
Special Services
Special Education
Teachers as Leaders
Teaching Diverse Classrooms
Psychology of Teaching and Learning
Middle School Philosophy and Organization

An individual who completes the MAT program at WSSU is eligible to earn a certificate or license in another state or jurisdiction.
 
The Educator Preparation programs of CASBE are recognized by the NC Department of Public Instruction (NCDPI) and are therefore represented in the NC interstate agreement with the National Association of State Directors of Teacher Education and Certification (NASDTEC).  The agreement facilitates the mobility of educators among the states and other jurisdictions that are members of NASDTEC and have signed the Agreement.  An individual who completes an approved Educator Preparation program at WSSU is eligible to earn a certificate or license in another state or jurisdiction including all 50 states, District of Columbia, Guam, Ontario and the Department of Defense.  While each state/entity may affirm the credentials earned by a WSSU program completer in Educator Preparation, the educator may have  to complete additional requirements, such as coursework, assessments, or classroom experience, before receiving a full professional certificate in the new state.
This recognition applies to our undergraduate and graduate teacher licensure programs in Birth through Kindergarten, Elementary Education, Special Education, Middle Grades Education, Music Education, Secondary English Education, Secondary Math Education, and Health and Physical Education.
NEXT STEPS
Go ahead... take the next step. Ignite your passion, discover your strength, and prepare to make a difference in the world. There is no ceiling to what you can do at WSSU. #BeTheNext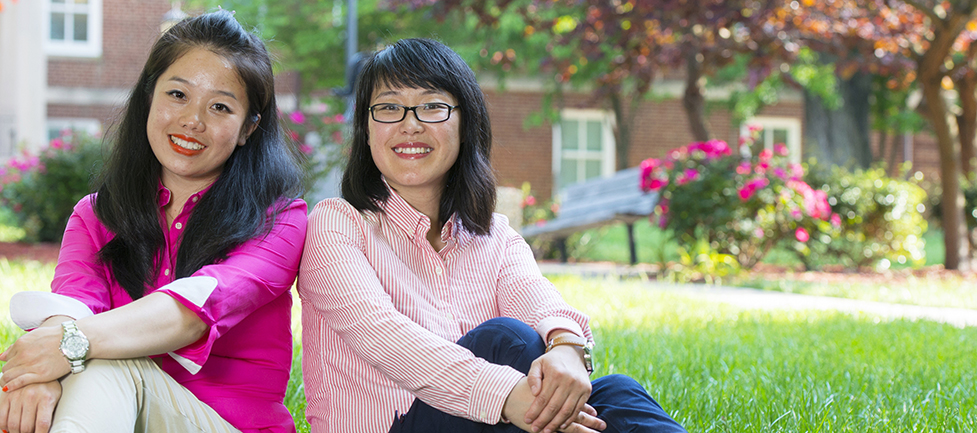 I came to the US in 2013 to teach at Konnoak Elementary School. Getting my MAT at WSSU put me in touch with great campus events such as evening lectures, sports events, musical and visual arts events. I plan to return to China in the future to make an impact on teaching and the quality of education there.