Tiffany Adams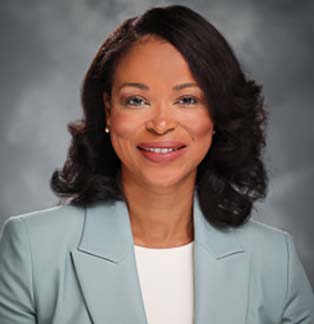 Position: Clinical Assistant Professor Department: Physical Therapy
Contact Info
Office: 336 FL Atkins Building Phone: 336-750-8205 Email: adamstn@wssu.edu
Biography
Dr. Tiffany Adams PT, DPT, MBA, GCS received her Doctor of Physical Therapy degree from Elon University, her Master of Business Administration degree from North Carolina Agricultural and Technical State University, and her Bachelor of Science in Education degree with a concentration in Sports Medicine from the University of Virginia.
Prior to joining the faculty at Winston-Salem State University, she worked mainly with the orthopedic and geriatric populations, practicing in the outpatient and home health settings. Her most recent position included managing an outpatient physical therapy practice.
Dr. Adams is a member of the American Physical Therapy Association (APTA) as well as a Credentialed Clinical Instructor through the APTA. She taught as an adjunct professor in three PT/PTA programs, including WSSU, prior to coming to WSSU full time. She is currently a Clinical Assistant Professor, teaching the Health and Wellness, Clinical Education, and Administration and Management courses within the DPT curriculum.
Educational Background
BS Education/Sports Medicine, University of Virginia
MBA, North Carolina Agricultural and Technical State University
DPT, Elon University
Board-Certified Clinical Specialist in Geriatrics, American Board of Physical Therapy Specialists, 2017-2027
Research and Project Interests
Geriatric strength training
Use of technology to facilitate learning for students and patients
Health Equity
The use of innovative practices in physical therapy education and practice