Cynthia Sheppard Bell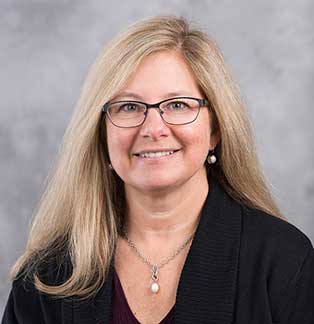 Position: Professor and Chair Department: Occupational Therapy
Contact Info
Office: FL Atkins Building, Rm 430 Phone: 336-750-3175 Fax: 336-750-3173 Email: bellcs@wssu.edu
Biography
I have been an occupational therapist for over 28 years. My passion for the field pushed me to pursue my PhD in Occupational Therapy, which I completed in 2006. I have spent a good portion of my career advocating for workforce diversity in occupational therapy and volunteer leadership to the profession. I have been an active member of the American Occupational Therapy Association (AOTA). In 2018 I was recognized with the esteemed honor of the Roster of Fellows (FAOTA), after serving a three year appointment (2015-2017) on the national AOTA Volunteer Leadership Development Committee (VLDC), and serving for 12 years and the NC Representative or Alternate Representative to the AOTA Representative Assembly, as well as on Ad Hoc committees. In addition I had several years of service on the North Carolina Occupational Therapy Association (NCOTA) board in a variety of capacities as well. I joined WSSU as part of the inaugural occupational therapy faculty in 1998.
Educational Background
PhD, Nova Southeastern University
MS, Occupational Therapy, Western Michigan University
BA, Psychology, Miami University
Certifications- 2012, 2016, 2020 Dementia Care Specialist Certified Trainer, Crisis Prevention Institute
Designation- WSSU Center for Excellence in Teaching and Learning (CETL) Master Teacher (2012)
Research and Project Interests
Interprofessional education
Fall Prevention
Mild Cognitive Impairment and Dementia
Elderly with low vision
Therapeutic cycling-Amtryke
Edwards Collins, M., Bell, C., Migliarese, S., Smith, N., Darby, R., Bethea, D., Allison, L. K., (2020). Student Perceptions of a Live Standardized Patient IPE Scenario: A Multi-Year Study. Journal of Allied Health 49 (1).
Bethea, D., Allison, L. K., Smith, N. S., Bell, C.  S., Meagan, c., Darby, R. C., Migliarese, S. J. (2019). Live standardized patient scenario improves attitudes toward and readiness for interprofessional education in occupational therapy and physical therapy students. Journal of Allied Health, 48(2).
Bell, C. & Edward Collins, M (2018). Chapter 6: Developing the Occupational Profile and Analyzing Occupational Performance. In Adult Physical Conditions: Intervention Strategies for Occupational Therapy Assistants. Edited by Amy Mahle and Amber Ward. FA Davis.
Bell, C., Fain, E., Daub, J., Warren, S., Howell, S., Southard, K., Sellers, C., Shadoin, H. (2011). Effects of Nintendo® Wii™on Quality of Life, Social Relationships and Confidence to Prevent Falls. Physical & Occupational Therapy in Geriatrics.
Phillips, I., Bell, C., Bethea, D., Perez-Brown, D., & Jenkins, A. (2006). Educating master level students to become life long researchers using an occupational performance based curriculum model. OT Practice. Bethesda, MD: AOTA
Dissertation
Bell, C. (2006). Supportive context: An enabler of engagement in occupation for elderly women with low vision. Nova Southeastern University. Unpublished manuscript
Bell, C. S. (Principal), Edwards Collins, M. E. (Co-Principal), Calhoun, A. D. (Supporting), "WSSUOT R²AM Model (Recruit, Retain, Access, Medically underserved)-SDS," Sponsored by HRSA, Federal, Funded: $3,250,000.00. (July 2020 – June 2026).
Criminger, Christina May (Co-Principal), Migliarese, Sara J (Principal), Smith, Nancy S (Co-Principal), Garner, LaVerene M (Co-Principal), Collins, Megan E (Co-Principal), Bell, Cynthia S (Co-Principal), "Administration for Community Living: capacity building grant in falls prevention," Funded: $145,256.16. (June 2019 - July 2023).
Bell, Cynthia S (Supporting), Smith, Nancy S (Co-Principal), Collins, Megan Edwards (Supporting), Edwards, Yolanda (Co-Principal), "Rams Employment & Community Health Equity (REACHE)," Sponsored by United Way, Local, Funded: $136,500.00. (2019 - 2020).
Occupational Therapy Department- Scholarships for Disadvantaged Students -Department of Health and Human Services Health Resources and Services Administration (HRSA) Status: Funded. Awarded $ 152,170.00 July 2011
Occupational Therapy Department- Scholarships for Disadvantaged Students -Department of Health and Human Services Health Resources and Services Administration (HRSA) Status: Funded. Awarded $ 101,306.00 July 2010
Occupational Therapy Department- American Recovery and Reinvestment Act of 2009 - Scholarships for Disadvantaged Students -Department of Health and Human Services Health Resources and Services Administration (HRSA) Status: Funded. Awarded $ $66,915 July 2010
Occupational Therapy Department- Scholarships for Disadvantaged Students -Department of Health and Human Services Health Resources and Services Administration (HRSA) (Co- Investigator) Status: Funded. Awarded $ 112,055.00 July 2009
Occupational Therapy Department- American Recovery and Reinvestment Act of 2009 - Scholarships for Disadvantaged Students -Department of Health and Human Services Health Resources and Services Administration (HRSA) (Co- Investigator) Status: Funded. Awarded $ 50,299.00 September 2009
Lifetime Member of North Carolina Occupational Therapy Association
Diversity, Equity, Inclusion Committee Inaugural Member (2020-Present)
Board Member (2000-2012)
Awards Chair (2000-2002)
NCOTA Annual Conference 2000 "Making Connections" Planning Committee Member
American Occupational Therapy Association
AOTA Volunteer Leadership Development Committee- (appointed member term 2014-2017)
Appointed member of the AOTA Procedural & Organizational Change Ad Hoc Committee (2010-2011)
AOTA Representative Assembly Task Group Resource Person for Ad Hoc motion (2011)
AOTA Representative Assembly Task Group Leader (2010)
AOTA Representative Assembly Agenda Liaison (2009-2010)
Elected as the AOTA Representative for North Carolina (2006-2009, 2009-2012)
AOTA Alternate Representative for North Carolina (2002-2006)
 National AMBUCS Amtyrke Board- Member and Research Advisor (2006-present)
2020 American Occupational Therapy Association Service Commendation for advocacy efforts in workforce diversity
2018 UNC Board of Governors Award for Excellence in Teaching 
2018 American Occupational Therapy Association Roster of Fellows (FAOTA)
2017, 2012, 2011, 2009, 2006, 2003 American Occupational Therapy Association Service Commendation for voluntary leadership roles
2015 Winston-Salem State University Joseph Patterson Master Teacher Award recipient
2013 NCOTA Outstanding Practice in Community Service Award
2012 Winston-Salem State University Students' Choice Teaching Award
2011 AOTF Community Volunteerism Nominee
2010 Awarded "The Star of the Representative Assembly Meeting"
2009 NCOTA Outstanding Practice in Clinical Education Award
2008 Winston-Salem State University Cedric Rodney Service Award
2007 Suzanne C. Scullin Award Recipient - Highest honor given through NCOTA
2006 Winston-Salem State University-School of Health Sciences SPIRIT Award for Excellence in
2004 American Occupational Therapy Foundation Kappa Delta Phi Scholarship recipient
2003 Winston-Salem State University-School of Health Sciences SPIRIT Award for Teaching
2003 American Occupational Therapy Association Certificate of Appreciation
"At one level, the scholarship of engagement means connecting the rich resources of the university to our most pressing social, civic, and ethical problems, to our children, to our schools, to our teachers, and to our cities... but, at a deeper level... the scholarship of engagement also means creating a special climate in which the academic and civic cultures communicate more continuously and more creatively with each other…." ~ Boyer, 1996