Rebecca Evans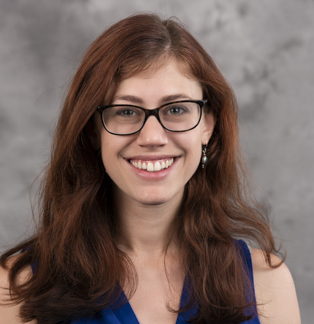 Position: Assistant Professor Department: English
Contact Info
Office: Hall Patterson 312 Phone: 336-750-8276 Email: evansrm@wssu.edu
Biography
I hold a PhD in English from Duke University and a BA from Columbia University. I have previously taught at Duke University and the University of Hawai'i at Manoa. I research and teach on twentieth and twenty-first century American literature as it intersects with social and environmental justice. As a teacher, I work to help my students situate literary works in their historical and political contexts. In my classes, students learn to frame literature as something that acts on the world and come to see engaged literary study as a necessary part of political life. As a scholar, I explore how literature responds to problems of social injustice.
I am currently working on a book manuscript (based in my dissertation) in which I show how contemporary American writers used alternative representations of time and history in an effort to make structural violence legible to readers. This project defines structural violence as a crucial feature of the contemporary—one that forms the theoretical foundation of such varied projects as decolonization, civil rights, mainstream environmentalism and environmental justice, Occupy, and Black Lives Matter—while tracing literature's unique contributions to this topic.
Educational Background
PhD, 2016, Duke University
BA, 2010, Columbia University
Research and Project Interests
American literature and culture
Environmental and social justice
Speculative fiction
Scholarly Publications
"James Tiptree, Jr.: Rereading Ecofeminism and Essentialism in the 1970s." Women's Studies Quarterly, Fall/Winter 2015.
"Fantastic Futures? Cli-Fi, Climate Justice, and Queer Futurity." Resilience: A Journal of the Environmental Humanities, forthcoming.
"New Wave SF and the Dawn of the Environmental Movement." The Cambridge History of Science Fiction,forthcoming.
Public Scholarship
"Weather Permitting" (review of Green Earth by Kim Stanley Robinson). Los Angeles Review of Books, April 2016.
"Sci-Fi Feminism." EqualityArchive.com, November 2015.
Mellon/ACLS Dissertation Completion Fellowship, 2015-201
Mitchell J. Connell Foundation Fellow, The Huntington Library, 2015
Honorable Mention, Annette Kolodny Environmental Studies Prize, 2015
James B. Duke Fellowship, Duke University, 2010-2014
Winston-Salem State University
English 1305, Thinking and Writing Critically About Literature
The University of Hawai'i at Manoa
English 100, Composition I
English 270, Introduction to Literature: Literary History
Duke University
English 90, Special Topics in Literature
Writing 101, Academic Writing
"Nothing to Write Home About: Speculative Durations and Disruptions," American Studies Association, November 2016
"Disasters of the Future: Documentation and Speculation in the Anthropocene," Modern Language Association, January 2016
"Earthseed Taking Root," Modern Language Association, January 2016
"Anticipatory Elegy and the Activist Politics of Environmental Grief," American Studies Association, October 2015
"Promising Futures: Cli-Fi and the Temporal Imagination," Association for the Study of Literature and the Environment, June 2015
"Imagined Simians: From Poe to Planet of the Apes," Modern Language Association, January 2015
"'What Goes Around Comes Around': Denaturalizing Nature with Mumbo Jumbo," Modern Language Association, January 2015
"Peril in Parallel: Kim Stanley Robinson's Three Californias and the Imagination of Disaster," American Studies Association, November 2014
"American Literature and the Time of Nature," Society of Duke Fellows Meeting, Duke University, April 2014
"Genre and the Politics of Hybridity," African Fantastic: African Humanities Seminar, Duke University, March 2014
"'I am no freak of nature, nor of history': Invisible Man in the Ecocritical Canon," American Comparative Literature Association, March 2014
"Atwood in the Anthropocene: Nature Beyond Climate," Modern Language Association, January 2014
"No Laughing Matter? Ecological Crisis and the Comic Mode," Modern Language Association, January 2014
"The Comedy of Catastrophe: Justice and Genre in the Anthropocene," American Studies Association, November 2013
Response to Tobias Boes, "Reading the Book of the World," The Novel and the Anthropocene Conference, Duke University, October 2013
"Beyond the Archimedean Viewpoint: Arendt, Ecological Fiction, and Planetary Perspectives," Modern Language Association, January 2013
"Time Bombs: Theories of History in the Nuclear Age," Northeast Modern Language Association, March 2012
American Studies Association
Association for the Study of Literature and the Environment
Modern Language Association