Deborah Farmer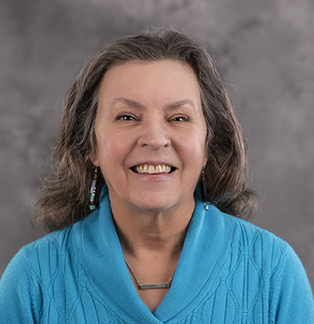 Position: Associate Professor Department: Behavioral Sciences
Contact Info
Office: Coltrane Hall, 106 Phone: 336-750-2974 Fax: 336-750-8650 Email: farmerde@wssu.edu
Educational Background
PhD, University of North Carolina at Greensboro
Post-doctoral Fellowship, Wake Forest University School of Medicine
Graduate Certificate in Sociology, Appalachian State University
MEd, Springfield College
BA, Gettysburg College
Research and Project Interests
Research Interests: healthy aging, quality of life in later life, and end-of-life concerns
Healthy aging: Annual service learning project conducted each spring in which Gerontology students assist with the local senior games, the Piedmont Plus Senior Games for Forsyth and Stokes counties. Students observe, assist and score games such as horseshoes, shuffleboard, cornhole and bocce.
End-of-life concerns: Conducted qualitative research studies with Dr. Cecile Yancu exploring attitudes, beliefs and practices of older African Americans concerning end-of-life issues, hospice and palliative care. This research has resulted in two publications and numerous presentations.
Funded grant: Bridging the Chasm: Reframing Palliative Care Communication Protocols Between End-of-Life Care Providers and African-American Adults, C.N. Yancu, Principal Investigator. The University of North Carolina at Chapel Hill, Program on Ethnicity, Culture and Health Outcomes (UNC-ECHO) Pilot Research Award Program, 2009-2011.