Judy L. Foxworth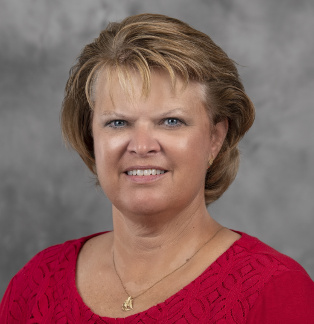 Position: Interim Chair, Professor Department: Physical Therapy
Contact Info
Office: 338 FL Atkins Building Phone: 336-750-2197 Fax: 336-750-2192 Email: foxworthj@wssu.edu
Biography
Dr. Foxworth has over 30 years of clinical experience working in a variety of physical therapy settings (in-patient, outpatient, sports medicine and home health) primarily treating patients with orthopedic dysfunctions. Dr. Foxworth is the director of the Winston-Salem State University and Wake Forest University Human Performance and Biodynamics laboratory. This unique partnership between public and private institutions is a first in the state of North Carolina. In this laboratory, physical therapy students are regularly exposed to cutting edge research often working with other health care practitioners.
Dr. Foxworth has been a WSSU faculty member for over 20 years and has received several School of Health Sciences teaching and research awards. The American Physical Therapy Association (APTA) recognized her as an Orthopedic Certified Specialist in 1994, 2004 and 2014. She has been an active member of APTA on the local, state and national level. She has published manuscripts in a variety of peer-reviewed scientific journals, received grant funding from the National Institute on Health (NIH), foundation funding and internal grant funding opportunities. She has presented her work at a variety of state, national and international conferences on the topics of Osteoarthritis treatment, health disparities, and golf biomechanics.
Educational Background
BS, Physical Therapy, University of Texas Medical Branch
MS, Physical Therapy/Motor Learning, Temple University
PhD, Human Movement Science, University of North Carolina, Chapel Hill
Research Projects and Interests
Dr. Foxworth's primary research interest is in the area of lower extremity biomechanics. She has studied the effects of shock absorbing insoles on alleviating knee pain in those with Osteoarthritis, hip forces during a golf swing and effects of hypertension on gait and balance in African-American elders. She has expertise in administering NIH grants and is a manuscript reviewer for several journals with expertise in lower extremity biomechanics and motion capture.
Kinesiology - DPT 6202
Musculoskeletal I Lecture & Lab - DPT 6203, DPT 6204
Musculoskeletal II Lecture & Lab - DPT 7200, DPT 7201
Musculoskeletal III Lecture & Lab - DPT 7212, DPT 7112
Research II and III - DPT 7207, DPT 8205
Prosthetics and Orthotics- DPT 7208
Clinical Biomechanics - DPT 6101