Adebola Ilesanmi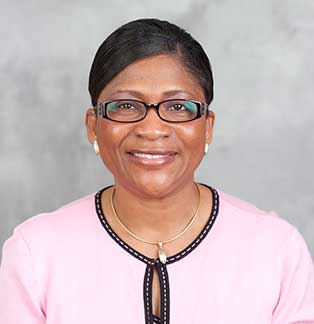 Position: Assistant Director Department: Wellness Center
Contact Info
Office: A.H. Ray Health Building Rm 159 Phone: 336-750-2893 Email: ilesanmia@wssu.edu
Biography
Adebola (Bola) O. Ilesanmi, BA, BSN, MSN, FNP-BC, joined the WSSU Wellness Center's health services in early 2007 and serves as a Family Nurse Practitioner and the health services' Assistant Director. Previous to joining the Wellness Center, she worked as an RN and FNP in a wide range of professional and clinical settings, teaching and nursing in both hospitals and private practice. She is a proud double alumna of WSSU. Go RAMS!
Philosophy
"Do unto others as you would have them do unto you"
Interests
Outside of professional life, she enjoys exercising, reading, cooking, traveling, and spending time with family and friends.