Cindy Isler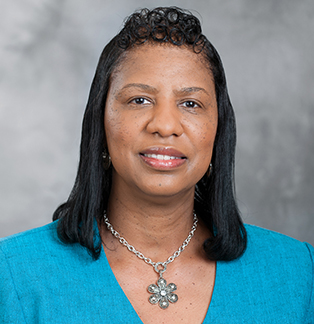 Position: Business and Application Analyst Specialist Department: Information Technology
Contact Info
Office: Elva J. Jones Computer Science Bldg - Room 1111 Phone: 336-750-8644 Email: islerc@wssu.edu
Biography
Serves as Unit Manager, Lead Developer and Managed Reporting Administrator for the Reporting Unit. Supervise/assist report developers to ensure that reports are created using the appropriate reporting standards and guidelines. Manage and administer campus wide report training program. Previous to joining WSSU, she was employed with Reynolds American Inc. for 19 years as a Senior Programmer Analyst for the Engineering/Research and Development Department. She has over 30 years' experience in Information Technology. A graduate of WSSU, where she obtained a B.A. in Business Administration with a Concentration in Computer Science.
Philosophy
The Foundation of Excellence
"Our achievements are shaped by the terrain of our lives and the strength of the foundations we set. In building the life we've imagined, we must be true to our beliefs, dare to be ethical, and strive to be honorable. For integrity is the highest ground to which we can aspire." ~Author Unknown.
Personal Interests
Enjoys exercising, touring historical mansions and spending time with her husband, son, daughter and family.