J. Denise Johnson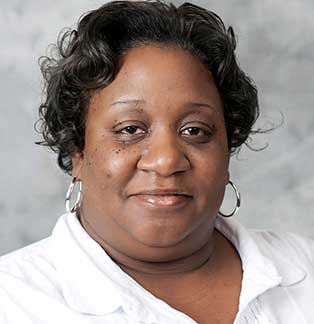 Position: Associate Professor and Middle Grades Program Program Coordinator Department: Education
Contact Info
Office: 242 Anderson Center Phone: 336-750-2708 Email: johnsondt@wssu.edu
Educational Background
BS in Applied Mathematics, North Carolina State University
MS in Mathematics Education, North Carolina State University
EdD in Curriculum and Instruction (Mathematics Education Concentration), GWU
Research and Project Interests
Girls in STEM
Beginning Teacher Support
Using Technology to Teach Mathematics
Parental Involvement in STEM Education
Community Outreach Programs
GEMS: Girls Empowered by Math and Science
GEMS is divided into two programs:

A school year program that meets one Saturday morning a month. The school year program includes STEM based activities and math reviews. A non-residential week-long summer program. The summer activities also include activities on STEM topics and math reviews but also includes a three-day field trip. The summer program is a small fee to help off-set the cost of the program.
Each student will engage in numerous hours of academic enrichment in mathematics, science, and technology. The core curriculum has been developed by WSSU faculty in alignment with the North Carolina Middle School Mathematics and Science Common Core State Standards for middle and high school topics such as; Engineering, Environmental Science, Computer Design, and Robotics.

Some of the activities will include:
Exciting STEM based activities and math reviews
Engaging hands-on activities with the use of cutting-edge technology
Informal learning experiences
And much, much more...
Visit the official Girls Empowered by Math and Science site.