Keisha G. Rogers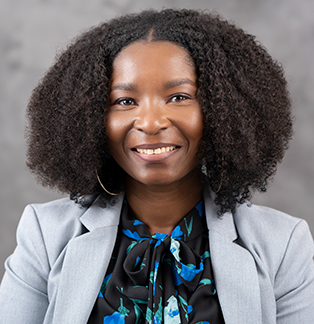 Position: Associate Professor/Fieldwork Coordinator Department: Rehabilitation Counseling
Contact Info
Office: Anderson Center, RM C024-E Phone: 336-750-3267 Fax: 336-750-2914 Email: rogerslg@wssu.edu
Educational Background
Doctor of Philosophy, Rehabilitation Counseling and Administration, Southern Illinois University
Masters of Science, Rehabilitation Counseling, North Carolina Agricultural & Technical State University
Bachelor of Arts, English, Columbia College
Research and Project Interests
Clinical Supervision
Multicultural Counseling
Russell, V. D., & Rogers, K. G. (2015). Personnel supervision in allied health settings. In press. In Flowers, C. R., Soldner, J., & Robertson, S. (Eds.), Counseling Supervision and Administrative Practices in Allied Health Professions. Linn Creek, MO: Aspen.
Blalock, K. M., Bynum, F., Rogers, K. G., & Waldrum, S. (2013). The process of assessment. In Lusk, S. L. (Ed.), Counseling the Addicted Family: Implications for Practitioners. Linn Creek, MO: Aspen.
Grayson, K., Dixon, V. E., & Dunlap, P. (2011). Levels of acculturation and affect on rehabilitation counseling students: An exploratory study. The Journal of Minority Disability Research and Practice, 1(4), 58-89.