Nancy Smith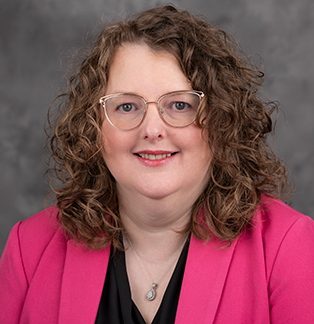 Position: Associate Professor Department: Physical Therapy
Contact Info
Office: 340 FL Atkins Building Phone: 336-750-2198 Fax: 336-750-2192 Email: smithna@wssu.edu
Biography
Nancy Smith, PT, DPT, PhD  received her MPT and DPT from Saint Louis University, and her PhD in Curriculum and Instruction with a specialization in Learning Design and Technology at North Carolina State University. She is a Certified Clinical Specialist in Geriatrics from the American Board of Physical Therapy Specialists. Prior to teaching at Winston-Salem State University, she practiced in geriatrics and acute care for 11 years. In her practice, her experiences have ranged from practicing as a staff level therapist to managing multiple skilled nursing facilities clinically and operationally. Dr. Smith holds a Credentialed Clinical Instructor certification and has experience as a clinical instructor. Dr. Smith has also presented locally and nationally on human patient simulation.  Dr. Smith's research focuses on the effects of mobile technology on clinical reasoning, and interprofessional education using human patient simulation, community engagement, and standardized patients.
Educational Background
BA, Psychology, Saint Louis University
BS, Exercise Science, Saint Louis University
MPT, Saint Louis University
DPT, Saint Louis University
PhD, North Carolina State University
Certified Clinical Specialist in Geriatrics, ABPTS 2010-2020, Number 20828
Credentialed Clinical Instructor, APTA
Research and Project Interests
Utilization of human patient simulation in the facilitation of learning in physical therapy students
Mobile Technology and Clinical Reasoning
Interprofessional Practice and Education
Use of technology and virtual reality in facilitation of learning
Smith N, Ibe P, Petro H, Radwan H, Fain, E. Impact of Physical and Occupational Therapy Interventions on Health-Related Quality of Life in Patients Receiving Treatment in a Pro-Bono Clinic. Journal of Best Practices in Health Professions Diversity, Spring 2020:12(2).
Smith, NS, Bartlett A, Johnson AD. (2019) Facilitation of Physical Therapy Student Hypothetical Deductive Clinical Reasoning Using a Scaffolded Mobile Application (Chapter 24). In: Clinical Reasoning and Decision-Making in Physical Therapy: Facilitation, Assessment, and Implementation. Musolino and Jensen, eds. ISBN 13 978-1-63091-408-0. 
Bartlett A and Smith N. The Effect of a Cardiovascular and Pulmonary Mobile Application on Student Learning of Assessment Skills: A Pilot Study, Cardiopulmonary Physical Therapy Journal, https://insights.ovid.com/cardiopulmonary-physical-therapy/carpt/2020/04/000/effect-cardiovascular-pulmonary-mobile-application/5/01823246
Bethea D, Smith N, Allison, L., Bell, C, Darby, R, Edwards-Collins, M, Migliarese, SJ. Impact of Standardized Patient Experience on Interprofessional Readiness and Role Definition: A Pilot Study., Journal of Allied Health, 2019: 48(2). p. 81-87. 
Migliarese S, Smith N, Annas A, Healy, C. Fighting Frailty in Underserved Populations. Topics in Geriatric Rehabilitation. 2017: 33(1), 62-67. 
Smith, NS, Prybylo, S., Conner-Kerr, T. Using simulation and patient role-play to teach electrocardiographic rhythms to physical therapy students. Cardiopulmonary Physical Therapy Journal, 2012:23(1), 36-42.
McAuley P, Smith N, Emerson B, Myers JN. The obesity paradox and cardiorespiratory fitness. Journal of Obesity. 2012;2012. http://www.hindawi.com/journals/jobes/aip/951582/. doi: 10.1155/2012/951582.
Basic Skills – DPT 6301
Cardiopulmonary – DPT 7303
Geriatrics – DPT 8203
Physical Agents – DPT 6207, 6105
Research II & III – DPT 7207, 8205
Psychosocial Issues (Community Care Clinic) – DPT 6205
Teaching and Learning (tDPT) - DPT 6320