Highlights 2017-2018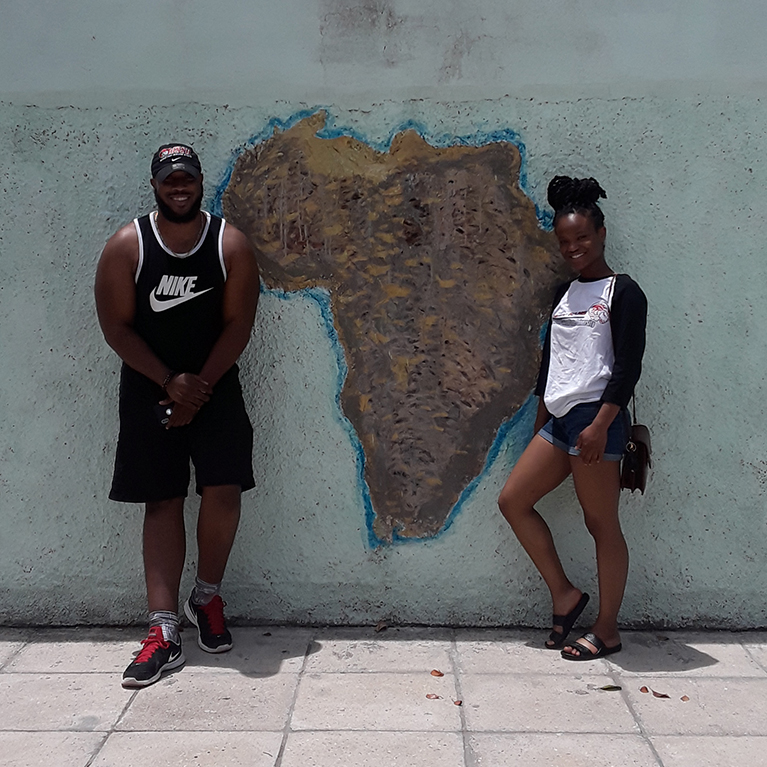 STRENGTHEN LIBERAL EDUCATION
Taking More Rams Abroad
More WSSU students are going global thanks to the launch of three unique faculty-led study abroad programs and the extension of others. Among the new destinations for 2017-18: Cuba. In May 2018, 13 WSSU students along with faculty traveled to Cuba to study Afro-Cuban history and culture. The signature program is funded through a U.S. Department of State grant.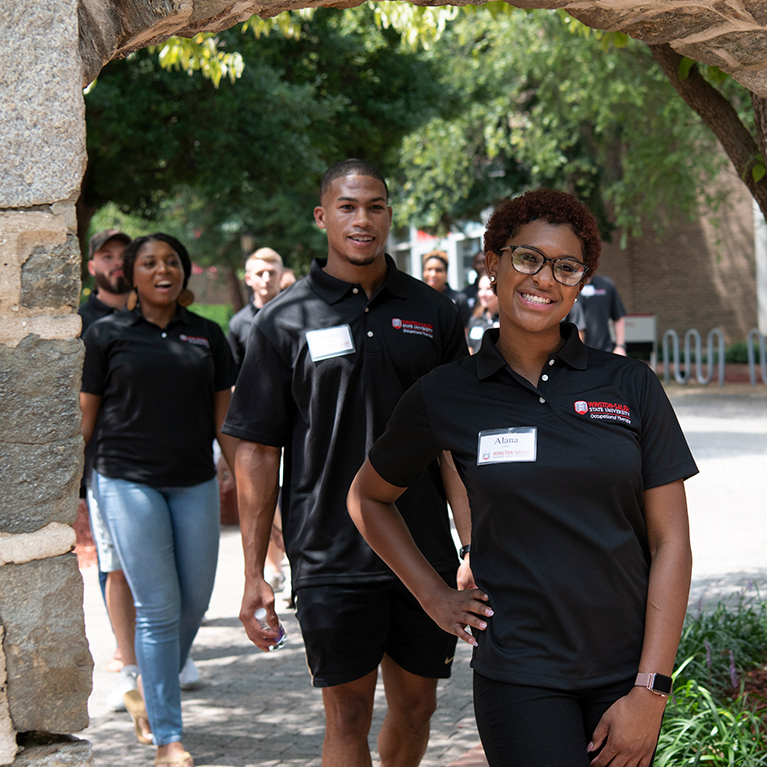 ENHANCE QUALITY OF GRADUATE AND PROFESSIONAL PROGRAMS
Boosting Graduate Programs
A $2.4 million federal grant will help WSSU increase the number of African American and low-income students in STEM and allied health graduate programs. The six-year grant, which was received fall 2017, is providing scholarships, tutoring, and support for students and faculty in six STEM graduate programs.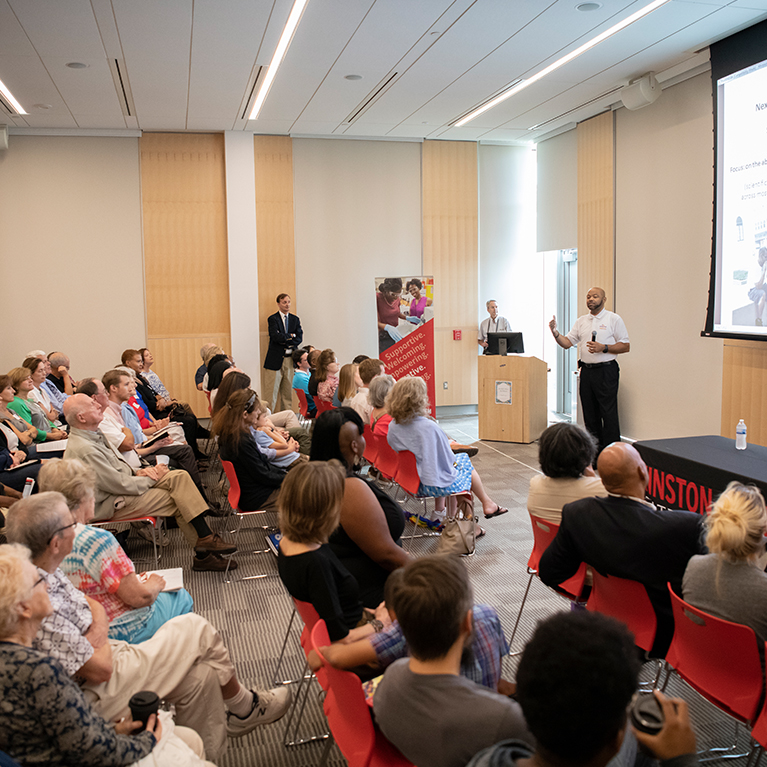 COMMITMENT TO SOCIAL JUSTICE THROUGH ENHANCED COMMUNITY ENGAGEMENT
Understanding Social Mobility
WSSU is taking a leadership role in investigating and understanding how to spur economic and social development in Forsyth County through a new center. The Center for the Study of Economic Mobility (CSEM) is funded through a $3 million grant from the Thurgood Marshall College Fund's Center for Advancing Opportunity, an initiative supported by The Charles Koch Foundation and Koch Industries.
ENHANCE REVENUE AND STEWARDSHIP OF RESOURCES
Addressing the Nursing Shortage
A $1 million donation from Blue Cross and Blue Shield of North Carolina will help WSSU increase the number of under-represented students graduating from the nursing program and increase the number of nurses practicing in primary care and rural areas. The investment, which was announced in April 2018, will provide scholarships and enhanced technology infrastructure for the Division of Nursing.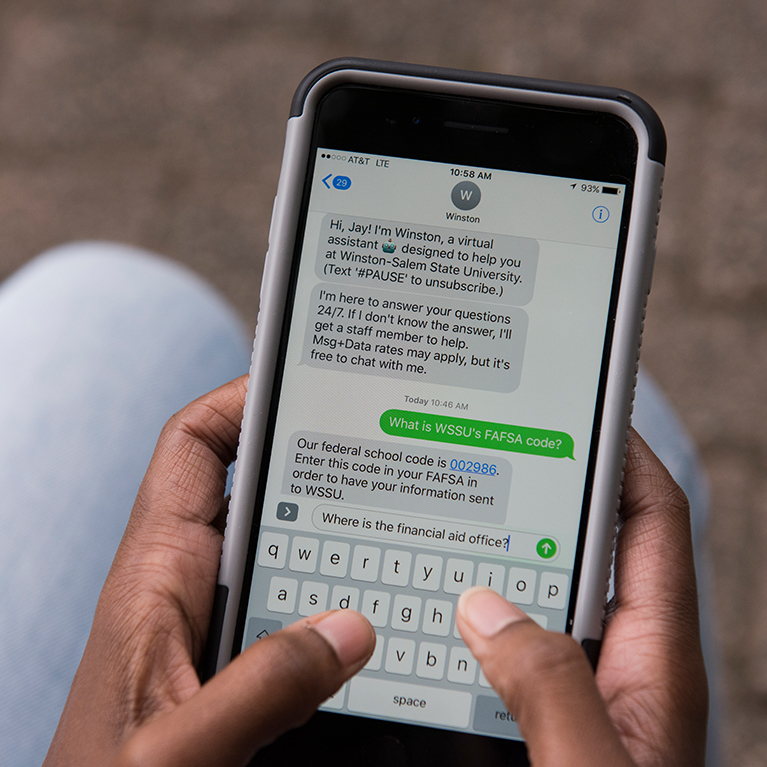 ENHANCE THE QUALITY OF PHYSICAL AND OPERATIONAL INFRASTRUCTURE
Meet Winston, WSSU's Virtual Assistant
WSSU is providing prospective students and their families with instant, 24/7 access to information through Winston, an artificial intelligence (AI) virtual assistant. In August 2017, WSSU became the first HBCU and the first college in North Carolina to employ an AI assistant to help prospective students apply and enroll in college. This service works in conjunction with phone outreach, letters, emails, social media, campus staff, and a newly redesigned website to provide students with more communication options than ever before.