The cornerstone of this university began with elementary teachers in mind. If you aim to become a highly competent educator who puts children first and appreciate the rich history and cultural diversity of our HBCU, the elementary education program (K-6) at Winston-Salem State University invites you to explore this teaching major.
Majoring in elementary education, you'll become a critical thinker and learn how to maximize the educational experience of all students. You will have multiple opportunities to work directly with educators and students in local schools and gain field experience as well as research, mentor, and tutoring skills.
When you choose a bachelor's degree in elementary education at WSSU, you are choosing so much more than a course of study.  You'll learn not only the skills of teaching, curriculum development, assessment, and leadership, but you also learn to champion social justice advocacy in the classroom.  
Teacher
Principal
Counselor
Special Education
Sociological, Historical, and Philosophical Foundations of Education
Child Development
Reading, Assessment, and Remediation
Music Activities in Elementary Schools
The Educator Preparation programs of CASBE are recognized by the NC Department of Public Instruction (NCDPI) and are therefore represented in the NC interstate agreement with the National Association of State Directors of Teacher Education and Certification (NASDTEC).  The agreement facilitates the mobility of educators among the states and other jurisdictions that are members of NASDTEC and have signed the Agreement.  An individual who completes an approved Educator Preparation program at WSSU is eligible to earn a certificate or license in another state or jurisdiction including all 50 states, District of Columbia, Guam, Ontario and the Department of Defense.  While each state/entity may affirm the credentials earned by a WSSU program completer in Educator Preparation, the educator may have  to complete additional requirements, such as coursework, assessments, or classroom experience, before receiving a full professional certificate in the new state.
This recognition applies to our undergraduate and graduate teacher licensure programs in Birth through Kindergarten, Elementary Education, Special Education, Middle Grades Education, Music Education, Secondary English Education, Secondary Math Education, and Health and Physical Education.
NEXT STEPS
Go ahead... take the next step. Ignite your passion, discover your strength, and prepare to make a difference in the world. There is no ceiling to what you can do at WSSU. #BeTheNext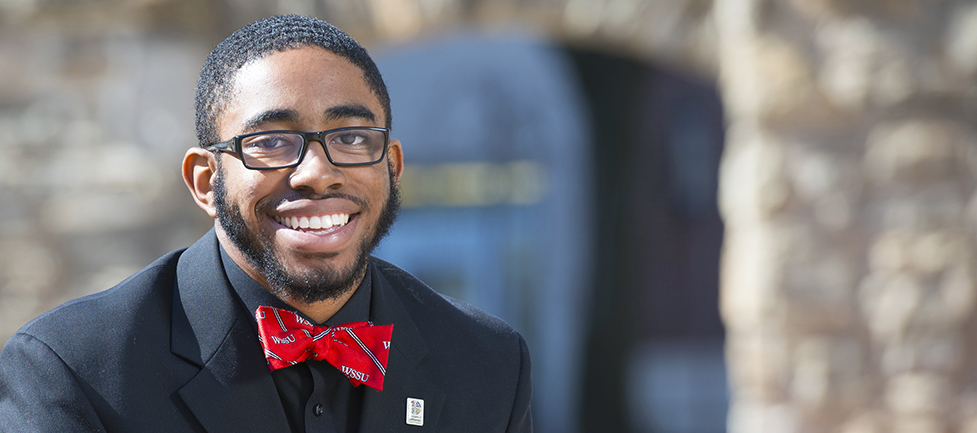 I love being an Elementary Education major because I want to be a role model for generations to come and to illustrate that there are great, young, intelligent black men making a positive impact on the community.