Major | BS
WSSU has a proud history of preparing teachers to meet the challenges and opportunities of a changing society. Our Teacher Education Program will equip you with the knowledge, skills, and dispositions to work effectively with children in public and private P-12 settings.
We will provide you with relevant, research-based areas of study, a strong liberal arts foundation, robust clinical experiences, and high-impact educational practices. We welcome candidates who believe that a highly effective teacher can make it possible for every child to be successful.
The program offers a major in Teaching with concentrations in Special Education: General Curriculum, Middle Grades Education, Mathematics - Secondary Education, and English - Secondary Education.
The Middle Grades Education concentration prepares highly qualified grades 6-9 classroom teachers who demonstrate leadership, know their content/subject areas, facilitate learning for all students, reflect on their practice, establish a respectful environment for a diverse population of students, promote equity among all learners, and address challenges of 21st century teaching and learning with creativity and respect for human differences.
The Mathematics - Secondary Education concentration prepares candidates to teach 9-12 high school mathematics. Candidates who successfully complete the program will be recommended to the North Carolina Department of Public Instruction for an initial teaching license. There is a great demand in the state, and throughout the nation, for mathematics teachers. With a renewed focus on mathematics and science in our nation, highly qualified candidates of this program will play a vital role in shaping tomorrow's education. As our school communities become increasingly diverse, mathematics teachers will play a significant role in addressing the needs of underserved and exceptional students.
The English - Secondary Education (grades 9-12) degree concentration prepares teacher candidates who have the right knowledge, skills and dispositions to effectively teach English in secondary schools. The program gives more emphasis to the professional education core and pedagogy and is designed to provide a study of language, including acquisition of language, dialect, levels of usage, semantics, grammatical analysis, and the nature and development of language.
The mission of the Special Education: General Curriculum concentration is to produce graduates who have a profound knowledge of teaching students with disabilities. Candidates enrolled in the program will be prepared to provide research-validated instruction and behavior supports to assist students who are enrolled in the North Carolina Standard Course of Study Curriculum. The goals of the Special Education: General Curriculum program are to offer a program designed to help candidates:
provide intensive and explicit individual and small group instruction for students who are performing below grade level;
plan and maintain positive behavior supports for students with disabilities;
collaborate with general education teachers to help maintain students with disabilities at grade level in the standard curriculum;
provide leadership in implementing special education procedures and policies, and special education consultation with general education teachers, parents and other professionals.
NEXT STEPS
Go ahead... take the next step. Ignite your passion, discover your strength, and prepare to make a difference in the world. There is no ceiling to what you can do at WSSU. #BeTheNext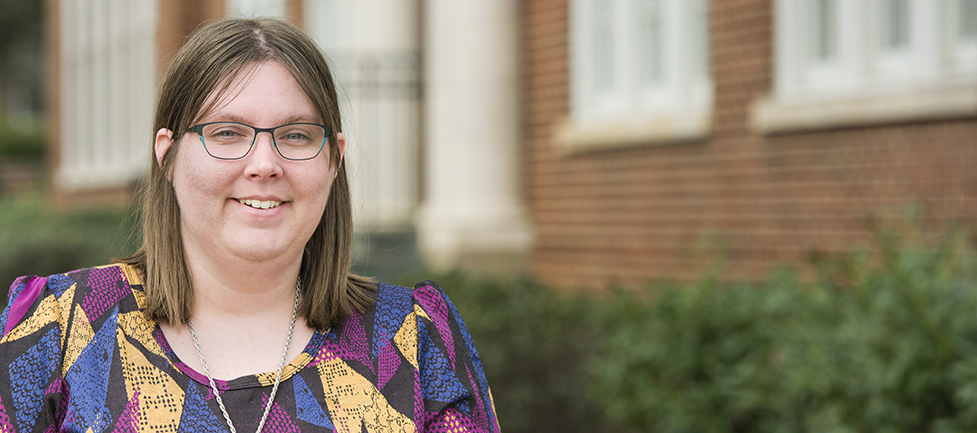 The WSSU community is embracing and accepting of everyone. I have always been able to find assistance from someone who cares: a professor, advisor, or even a fellow student.