Winston-Salem State University Commencement Ceremony
Winston-Salem Fairgrounds Annex
(Next the Lawrence Joel Veterans Memorial Coliseum)
414 Deacon Blvd.
Winston-Salem, North Carolina


December 17, 2021
Countdown to Commencement
All Undergraduate & Graduate Students
Summer and Fall 2021
Friday, December 17, 2021
9:45 a.m.
Guest tickets will not be required for guests, but
COVID safety protocols will be in place.

*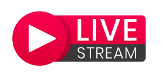 Virtual Commencement
Summer and Fall 2021 
Graduating Classes
Friday, December 17, 2021
12:00 noon
You must opt-in to participate in the virtual ceremony. 
View the Virtual Commencement!
*
All Commencement Ceremony attendees must be verified for either a negative Covid test within 72 hours of the event or a valid vaccination card at the time of entry.  Masks will be required while seated in the annex
---

RSVP deadline is Tuesday, December 7, 2021. RSVP Now! 
All participants are required to wear a mask at all times, unless seated.
Due to COVID protocols all participants and guests will be required to show proof of vaccination or a negative COVID test within 72 hours of the ceremony.
We encourage all non-participants to view in-person ceremonies via live stream.
Anyone feeling unwell or has experienced any symptoms of COVID-19, has been diagnosed with COVID-19, or had direct contact with a known or suspected case of COVID-19 in the last 14 days should stay home and not attend any commencement events. 
Virtual Commencement - Class of 2020
Get Ready Guide
The Winston-Salem State University Commencement preparation guide is a one stop shop for what potential graduates need to do in order to be cleared for graduation and ready for commencement day. The university's faculty and staff are here to assist the students in their final steps in this phase of their "Enter Learn, Depart to Serve." path.
While this guide will be a useful resource for the face-to-face ceremony, there is still some important and relevant information for all WSSU graduates to complete prior to the end of the semester. These include the alumni registration process, senior surveys, and exit interviews for student loans. Please continue to use this guide.
---
Stay In the Know
Stay up-to-date with Commencement news and events on Facebook and Twitter (#WSSUGrad,  #WSSU21)
Direct any questions you may have to commencement@wssu.edu. 
Update your contact information as necessary via WSSU Graduation Services. 
Be sure to RSVP now! RSVP deadline is Tuesday, December 7, 2021.
Be sure to include your Banner ID on all Commencement-related correspondence.