Robin E. Dock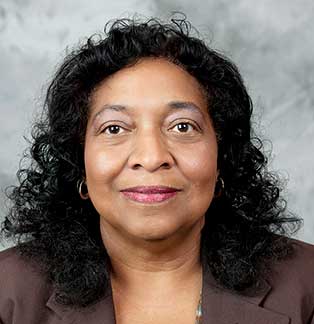 Position: Associate Professor Department: Rehabilitation Counseling
Contact Info
Office: Anderson Center C024 A Phone: 336-750-2941 Email: dockre@wssu.edu
Biography
Dr. Robin E. Dock has a Ph.D. in Counseling Psychology from the University of Georgia, with an emphasis in child, adolescent, and adult psychotherapy, family therapy, psycho-educational evaluations, and Career Transition, Learning Disabilities, Rehabilitation Counseling, Disability Management, and African-American families. She is a Licensed Professional Counselor in the state of Georgia and North Carolina, a Nationally Certified Rehabilitation Counselor, a Nationally Certified Educator of the Deaf, and a board certified Forensic Mental Health Evaluator. Prior to her appointment at WSSU, Dr. Dock was a Professional Counselor and Disability Services Consultant in the Morehouse College Counseling Center and an Assistant Professor at Georgia State University in the Dept. of Counseling & Psychological Services. Dr. Dock's background of experience also includes 15 years in public schools which included teacher of the Deaf/HH, Deaf/HH Program Director, and Psychological Services Provider for students who are Deaf/HH, Deaf-Blind, and Communication Impaired with the Department of Defense Dependent Schools in Frankfurt, Germany; Psychological Services provider at a Children's Hospital, Mental Health & Deafness Clinic, and a Diversion Program for delinquent youth; Assessment & Intervention provider at a center for ADHD diagnosis and treatment; EAP Services Provider; Academic Coach; and provided Learning Support for Special Needs students. Dr. Dock is fluent in American Sign Language (ASL) and other manual communication systems for the Deaf. Her professional affiliations include the American Counseling Association, the American Psychological Association, the National Rehabilitation Association, the National Association of Multicultural Rehabilitation Concerns, and the American Rehabilitation Counseling Association.
Educational Background
PhD Department of Counseling and Human Development Services , 1997, The University of Georgia
MAE Department of Counseling Psychology and Guidance Services, 1987, Ball State University
BS College of Education ~ Department of Special Education, 1979, Ball State University
Perkins-Dock, R. E. (2005). The application of Adlerian family therapy with African American families. Journal of Individual Psychology, 61(3), 233-249.
Perkins-Dock, R. E. (2004). Personal and social adjustment training needs of deaf and hard-of-hearing consumers. In Y. Edwards & C. Donnell (Eds.), 11th Annual Summer training conference proceedings (pp. 136-146). College Park, MD: University of Maryland Press.
Perkins-Dock, R. E. (2001). Family interventions with incarcerated youth: A review of the Literature. International Journal of Offender Therapy and Comparative Criminology, 45 (5), 606-625.
Gordon, R. E. (1998). Worldview, self-concept, and cultural identity patterns of deaf adolescents: Implications for counseling. Dissertation Abstracts International: Section B: The Sciences & Engineering, 58(8-B), 4448.
Gordon, R. P. & Patterson, J. B. (1996). Ethnic content in rehabilitation journals. Journal of Applied Rehabilitation Counseling, 27 (3), 26-29.
REH 5308 Rehabilitation Counseling Practicum
REH 5306 Medical and Psychosocial Aspects of Disability
REH 6302 Vocational Rehabilitation Services Planning
REH 5304 Vocational Assessment
REH 6315 Vocational Evaluation Deaf/Hard of Hearing