SGA President's Message
Ole State U!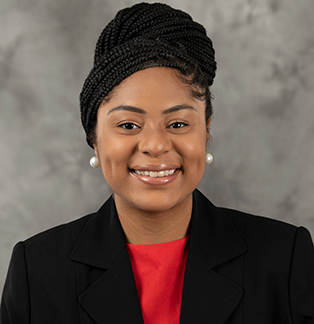 I am Je'den Clark, a Senior, Mass Communications major, Justice Studies minor from Fayetteville, NC and I serve as your Student Government Association (SGA) President. I bring you greetings on behalf of the Winston-Salem State University Student Government Association. Having "A Seat at HER Table" means more than just having a female as your SGA President, but it means every minority group represented on this campus gets to have a voice that's not only maximized, but projected. The Student Government Association at WSSU is a body of indebted servant leaders aiming to solely ensure that your best interests are represented and emphasized through governance on various campus boards, committees, and within the spaces that exceed the university's immediate community.
SGA strives to improve your undergraduate collegial experience by creating and providing opportunities for you to enhance your campus life through collaborative efforts, legislation and grant approvals, and community initiatives. Our SGA strategic plan serves as a promise of fulfillment to our great university, the student body, and the members of the Winston-Salem community to serve and advocate in transparency and authenticity. It is my hope that as you review each page, your trust and confidence in SGA increases for I can guarantee you, that your needs will be met, and your voice will be heard!
Forever Indebted,
Je'den Clark, Student Body President