The Graduate College at Winston-Salem State University excels in advanced preparation of equity-minded scholars and practitioners who desire to improve societal conditions. Our graduate and professional programs are nationally recognized for advancing equity and propelling upward mobility. Our Rams graduate at their full potential, empowered to transform their world. 
Graduate faculty, staff and administrators support and advance the delivery of high-demand and innovative graduate and professional programs. Our advanced degree offerings cover every option, from the traditional MBA to our innovative 5-Year BS–MS (4+1) MCST track.
WSSU graduate students receive exceptional support in personal development and professionalization while immersing in scholarship, research, and innovation. A postgraduate degree from Winston-Salem State will drive career advancement, opening doors for new job opportunities and salary negotiations. The future is in good hands with the graduate and professional programs we offer at WSSU, the #1 HBCU in the nation for social mobility.
Montrale Boykin
Interim Dean, Graduate College
322 Hill Hall
336-750-2573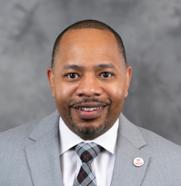 Monica Elliott
Assoc Dir Graduate Admissions
111 Anderson Center
336-750-2250