Doctor of Physical Therapy
The Physical Therapy program will prepare graduates to deliver both primary and interdisciplinary health care to diverse populations within a variety of practice settings and health-care delivery systems. In keeping with the mission of WSSU, the program will develop practitioners who engender the values of social and professional responsibility, leadership, integrity and scholarship, as well as life-long personal and professional development.
100% licensure board pass rate
Acute Care
Outpatient Facilities
Rehabilitation Hospitals
Extended Care Facilities
Research Centers
Clinical Biomechanics
Pharmacology
Kinesiology
Therapeutic Exercises
Prosthetics and Orthotics
The rigorous three year program challenges and develops students year round. A new class is admitted each January with completion of program requirements occurring in the 9th semester of the third year. Clinical experiences at over 200 affiliated sites are interspersed throughout the curriculum. Students spend a total of 36 weeks at four different clinical sites under the direct supervision of highly experienced and dynamic clinical instructors.
Graduates of the program will be eligible to take the National Physical Therapy Examination (NPTE) developed and administered by The Federation of State Boards of Physical Therapy. Please note that a felony conviction may affect a graduate's ability to take the NPTE. Determination of eligibility to take the licensure exam is by the state board(s) of physical therapy examiners.
NEXT STEPS
Go ahead... take the next step. Ignite your passion, discover your strength, and prepare to make a difference in the world. There is no ceiling to what you can do at WSSU. #BeTheNext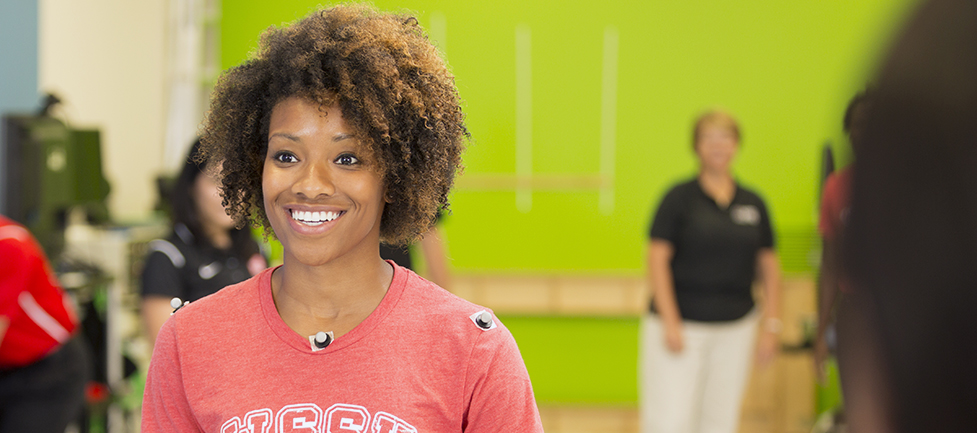 After earning my BS in Exercise Physiology from WSSU in 2015, I enrolled in the Doctor of Physical Therapy program. The advisors, faculty, and staff genuinely encourage my development and success. WSSU imparts a familial atmosphere for which I am boundlessly grateful.