The WSSU School of Health Sciences is an ethnically diverse school that embraces health equity in education, research and service. Innovative learning experiences include a virtual hospital, mobile unit, free clinics run by students, and study abroad opportunities. Students excel in their educational programs, on licensure examinations and in the workplace.
Departments & Programs
More than 1500 students are enrolled in a variety of undergraduate and graduate nursing and allied health disciplines. Signature programs include masters of science in occupational therapy, clinical doctoral degrees in nursing and physical therapy, and bridges to the PhD in nursing with Duke University. Online and hybrid learning opportunities are provided in clinical laboratory science, health administration, graduate nursing and rehabilitation counseling.
WSSU student with microscope
WSSU student on exercise bike
WSSU nursing student examining a patient
WSSU OT student helping a patient
WSSU rehabilitation counseling student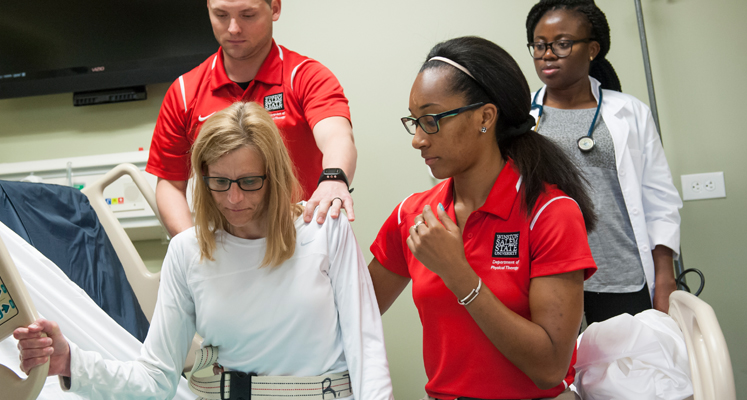 Virtual Hospitals
Two virtual hospitals provide students an opportunity to practice realistic health care in a no-risk, high-yield environment. Replicating the clinical setting, full-sized high-fidelity manikins produce life-like physiological imitations of disease states and respond to medical interventions. Learn to perform tasks, interpret medical data, enhance critical thinking and decision-making skills and practice safety while building confidence.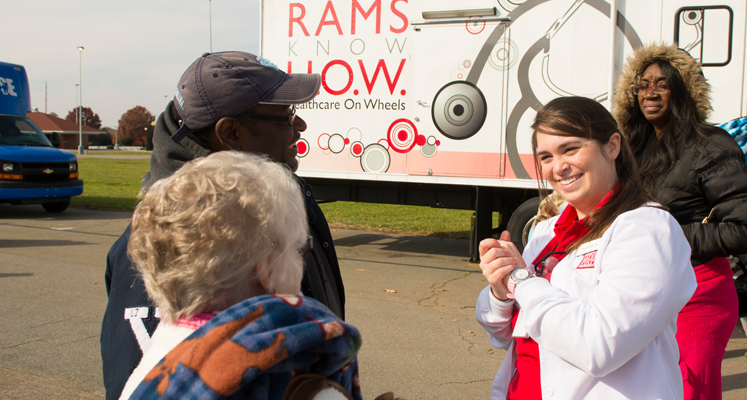 Hands on Wellness (HOW) Mobile Unit
The RAMS Know H.O.W. Health sciences faculty, staff, and students provide free preventive health services to community members who are uninsured or underinsured. The mobile unit provides quality, accessible, and integrated wellness services to reduce health disparities:
Services
Blood Pressure Measurements

Body Mass Index (BMI)

Glucose and Cholesterol Screenings

Health Education

Medical Referrals
Publications
July 28, 2017

Leah Pelletier, a graduate student in WSSU's Occupational Therapy program, has been selected to the American Occupational Therapy Association Emerging Leaders Development Program.

 

June 15, 2017

The School of Health Sciences at WSSU has received a $15,000 donation from the Averill Foundation to support simulation training.

May 17, 2017

These three WSSU scholars are ready to become nurse scientist.