Fitness Area Guidelines
To help ensure your safe use and enjoyment of our facility and programs, we provide the following list of guidelines for everyone to follow. Please review and familiarize yourself with them. Please contact our staff if you have any questions.
Water bottles with lids are encouraged at UREC. Food, gum and other drinks are prohibited.
Members must use the equipment only in the manner intended by the manufacturer and authorized by UREC. Please follow all instructions and posted signs carefully.
Please ask the UREC staff for assistance when using equipment with which you are not familiar.
Members shall not move or modify the equipment in any manner whatsoever. No free weight or loose equipment shall be used in connection with any mechanical equipment or in any manner for which the equipment was not originally intended.
Please wipe down your equipment after use.
Please report damaged equipment, equipment malfunctions or injuries to the UREC staff immediately.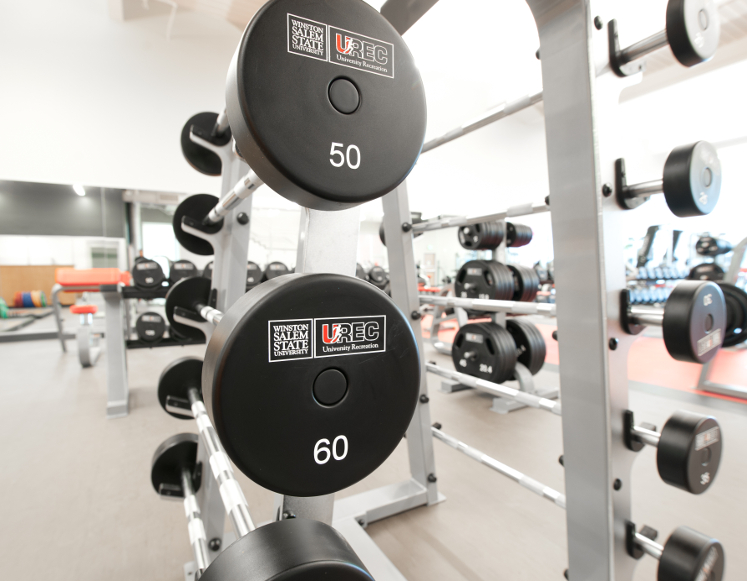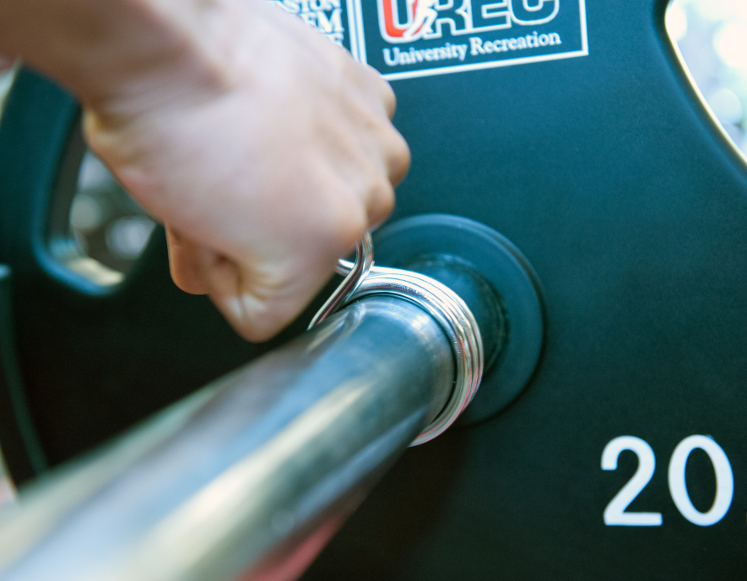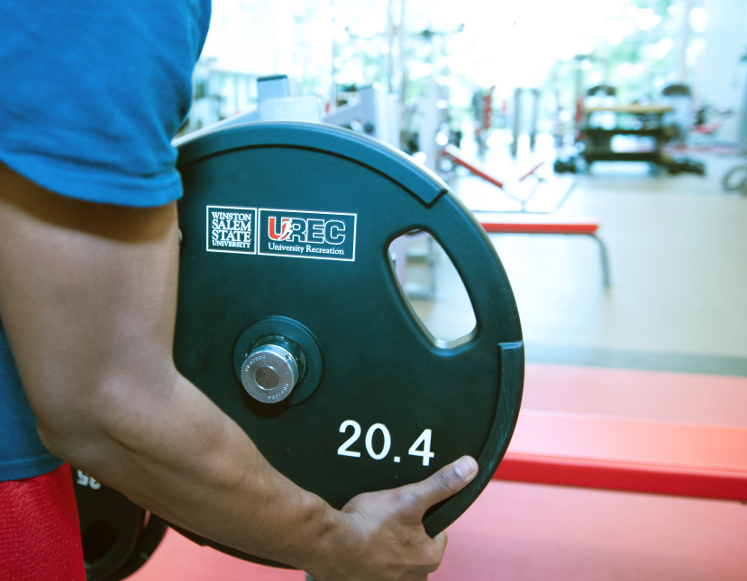 Cardio Guidelines
The maximum time limit on all machines is 30 minutes when other members are waiting. 
The emergency-off clip is recommended when using treadmills.
Weight Room Guidelines
Allow others to work in when performing multiple sets.
Members should seek assistance for all spotting needs.
Collars/clips are to be used at ALL times to secure weights on bars.
Weight plates are to be re-racked. They are not to be leaned against machines or left on equipment, floors or bars.
After using equipment, return all plates, dumbbells and other equipment to the proper storage area.
Safety bars must be used when available. Set the safety bar about one inch lower than your lowest movement with the bar.
Dumbbells and weight plates should NOT be dropped on the floor for any reason.
Please maintain slow and controlled movements of weights at all times.
Each participant is allowed to have no more than two sets of dumbbells off the rack at a time.
Chalk is not allowed in the facility.
Please keep language and behavior respectful and avoid the use of profanity.