International Education Week is a nationally recognized celebration to bring awareness to the benefits of international education worldwide. This year it is happening November 16-20, 2020.
WSSU's Office of International Programs (OIP) has students from various countries around the world. Each year, OIP provides programming to celebrate the art, culture, and perspectives of its international students and partners with the campus community and beyond.
This year, all events will be offered virtually, so you can join in this celebration from anywhere in the world!
WSSU's International Education Week Events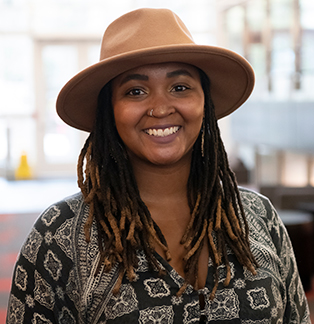 3- 4 p.m. | Alumni Spotlight with Sloan Holmes 
Alumni Spotlight: Meet WSSU Alumni who studied abroad and now have enriching international careers. Find out how they used international education as a foundation to acquire professions you may not have considered.
Sloane was born and raised in Lexington, North Carolina, just 25 minutes down the road from WSSU. She began her journey at Winston-Salem State University in the fall of 2009 majoring in Business Management. At Winston, she was a Varsity student-athlete for all four years playing the number one position on the women's tennis team which won the first-ever conference tennis championship in WSSU school history in the spring of 2011.
In the fall of 2012, Sloane decided to study abroad in London, England for four months at Richmond, The American International University in London which changed her entire life. Since returning from that experience, Sloane has been a vocal advocate for study abroad, especially within the black community.
Sloane went on to graduate cum laude with a B.S. in Management from WSSU in the Spring of 2013. She received an M.A. in International Business from The University of Florida's Hough Graduate School of Business in the Spring of 2014. She worked in Global Supply Chain and Strategic Sourcing in the consumer goods industry for five and a half years. Sloane is now a full-time blogger, entrepreneur, and nomad traveling through Mexico. She runs the blog where she provides travel tips, travel guides, and shares her experiences as a minimalist digital nomad. So far, Sloane has traveled to 49 countries, 6 continents, 5 of the 7 wonders of the world and she's just getting started!
See the calendar below to register for Alumni Spotlight with Sloane Holmes
---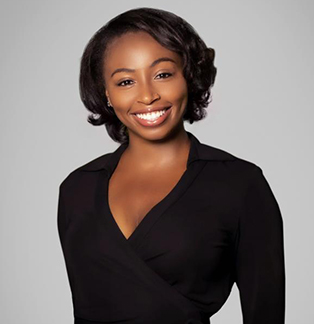 7-8 p.m. | A Human Rights Perspective on Black Women's Beauty & Reproductive Health
Guest speaker - M. Isabelle Chaudry
This session will explore questions around the intersectional relationship between human rights, reproductive justice, and the cost of beauty, paying specific attention to the disproportionate impact of negative consequences on Africana women. The cost of beauty and health on African well-being.
Isabelle Chaudry is the NWHN's Senior Policy Manager, responsible for developing and leading their women's health and consumer safety policy efforts, with a particular focus on historically marginalized communities.
Isabelle actively lobbies, at the grassroots and federal level, on women's health and cosmetics policy and has provided expert testimony before Congress and the Food and Drug Administration. Her advocacy has been recognized by Democracy Now!, PBS NewsHour, Good Morning America, NBC News and a host of other publications and multimedia platforms.
Over the course of her career, Isabelle has held clerkships with government, labor unions, and nonprofit organizations including, AFL-CIO, National Education Association, National Lawyers Employment Association (as a Peggy Browning Fellow), and Congress. Prior to NWHN, Isabelle served as a law clerk for the Senate HELP Committee, and as an Associate Staff Counsel at the Pennsylvania State Education Association.
Isabelle earned a J.D. with distinction in Alternative Dispute Resolution from Howard University School of Law and a Bachelor of Science degree from Howard University. She is admitted to practice in the District of Columbia and is currently an LL.M. candidate in International Human Rights and Humanitarian Law at American University Washington College of Law. She also serves as a Board Member for Women's Voices for the Earth.
Please check out the film below to prepare for the discussion. 
Film: The Congo Dandies: Living in poverty and spending a fortune to look like a million dollars. 
See the calendar below to register for Black Women's Health as Human Rights Issue with M. Isabell Chaudry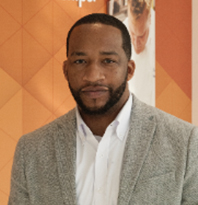 3 – 4 p.m. | Alumni Spotlight with Quinton Jones
Alumni Spotlight: Meet WSSU Alumni who studied abroad and now have enriching international careers. Find out how they used international education as a foundation to acquire professions across the globe.
Quinton Jones brings over 10 years of management experience in the food industry, from meat processing to dairy processing. Jones graduated in 2009 from WSSU with a degree in Psychology. He has held various roles within his career which includes production manager, continuous improvement manager, and most recently business development director for Schreiber Foods in Mumbai, India - where he's been living for the past three years. Jones overseas overall business development, acquisitions and mergers, and exports. Asia, Africa, Middle East, Australia and New Zealand are under his purview. He and his wife Alisa'10 have two children, Dallas and Deuce. Jones is in the process of relocating to Singapore to further his efforts and global knowledge.
See the calendar below to register for Alumni Spotlight with Quinton Jones
---
7-8 p.m. | Film Discussion and Talk with Dr. James Pope & AWNP-R Collective
The dominant perspective of Africana peoples has historically been rooted in an understanding that local conditions reflect a global environment.  In 1906 WEB Du Bois argues in, The Color Line Belts the World, published in Collier's Weekly, that "The Negro problem in America is but a local phase of a world problem." Thereby suggesting that the creation of this global color line, whether in the form of Jim Crow or colonial rule, has deleterious implications for the entire world. Du Bois argued sharpened his argument by noting that it "transferred the reign of commercial privilege and extraordinary profit from the exploitation of the European working class to the exploitation of [the so-called] backward races under the political domination of Europe [thereby its attendant philosophical worldview, as it continuously creates the 'Other' in order to perpetuate its false notion of racial superiority]." This frame of thinking and acting can be mapped to many of Du Bois's contemporaries, including but not limited to very important thinkers such as Ana Julia Cooper, where she argued in A Voice from the South: By a Black Woman of the South, 1892, that domestic racist ideology was a part of imperialism. This session will explore the deep traditions of Black internationalism and examine where, when, and how the fractured occurred in the Black internationalist critical consciousness
James Pope, interim director of the Office of International Programs and an associate professor and program coordinator of Africana Studies. Pope's teaching and research maps the intellectual traditions and philosophical continuities in African and Afro-descendant sociopolitical thought and cultural behavior as it relates to understanding the interaction between human rights, social movements, race/racism, and critical consciousness formation. Prior to joining WSSU's faculty, Pope taught various courses on African and diasporic history, culture, and politics at Howard University, Georgetown University and Virginia Commonwealth University. He is creator, co-host/host and executive producer of two international radio program: "AfricaNow!" and "Africa World Now Project." Pope is the author of "An Africana Reader: An Anthology of Sociopolitical Thought and Cultural Resistance." He is also Amnesty International's country specialist for South Africa.

Please check out the film below to prepare for the discussion.
Watch before attending session: Panther in Africa
See the calendar below to register for Film Discussion and Talk with Dr. James Pope
---
Black Internationalism: History & Today

This module features historian, Dr. Gerald Horne and professor Dr. Aisha Cort. Horne is a professor of history and African American studies at the University of Houston. His research has addressed issues of racism in a variety of relations involving labor, politics, civil rights, international relations and war. He has also written extensively about the film industry. Horne is the author of more than thirty books and one hundred scholarly articles and reviews.
Dr. Aisha Z. Cort is a first-generation Cuban-Guyanese American entrepreneur, scholar, maker, author, and podcast host. She is a full-time lecturer of Spanish at Howard University. Cort's research focuses on Afro-Latinx and Latinx film, literature, and cultural production, with a specialization in Afro-Cuban cultural production. She is the author of the forthcoming monograph, "Representing Race in Revolutionary Cuba: Afrocubanía, Negrometraje, and Cultural Production."

See the calendar below to register for Black Internationalism: History & Today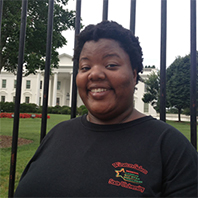 3-4 p.m. | Alumni Spotlight with Frankie Day and Shirlette Chambers
Meet WSSU Alumni who studied abroad and now have enriching international careers. Find out how they used international education as a foundation to acquire professions across the globe.
Frankie Day is a writer, podcaster, IT professional, and a former foreign service officer who served in Kingston, Jamaica and Toronto, Canada. She currently lives in Charlotte, N.C. and is all ready for her next great international adventure. Fluent in Mandarin Chinese, Frankie spent four years living in Hunan China before moving back to the States. The place she misses traveling to most is a little shop in Amsterdam where a friendly clerk told her she spoke terrific Dutch (she does not speak Dutch).
Shirlette Chambers currently works as a Cloud Software Engineer where she works to build services that allow teams to manage their cloud computing resources.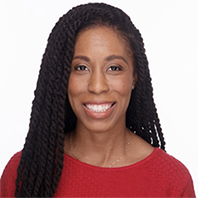 She began her engineering career three years ago after transitioning from being a Math teacher. Chambers studied abroad in Alicante, Spain for two months during the summer of 2005 and worked abroad in Abu Dhabi as a Math teacher for three years. She values the cultural exposure from all her international experiences that continue to play a significant part in her life. As a co-lead of an organization for Black technologists, she advocates for, and volunteers with local organizations that support efforts to increase diverse talent in technology careers. Chambers continues to be an avid traveler who also possesses a passion for community empowerment through education. Her goal is to do meaningful and impactful work, bringing forth positive change to others and creating inclusive technology.
See the calendar below to register for alumni spotlight with Frankie Day and Shirlette Chambers
---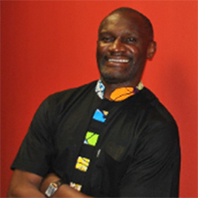 7-8 p.m. | Social Justice in Global Africana Perspective: The Afterlives of Apartheid in South Africa
Guest Speaker | Mwiza Munthali
The hopefulness and opportunity that South Africans felt as they saw, what was considered to be the fruits of their struggle against Apartheid culminate in the democratic election of Nelson Mandela and the coming into power of the ANC. However, in SA today, the legacies of Apartheid and its structuring systems have in many instances just replaced the beneficiaries of an aggressively inequitable system with South African faces. In fact, the EFF [Economic Freedom Fighters] Founding Manifesto rightly points out that: "the political power that was transferred to the black majority through inclusive elections in 1994 was never transformed into economic freedom as the majority of Africans remain on the margins of society as unemployed, underemployed or discriminated-against in their employment, while those who held economic, social and political power since the colonial period continue to enjoy economic, social, and professional privileges".  This session will explore questions around the Africana human rights struggle, specifically, the afterlife of Apartheid and the state of Black communities in South Africa as well as the lessons applicable to Afro-descendant communities in the U.S.
Mwiza Munthali is former Public Outreach Director and Chief Archivist of the Arthur R. Ashe, Jr. Foreign Policy Library with TransAfrica Forum. He is currently an international journalist [host of "Africa Now!" - a weekly radio program on Pacifica Radio in Washington, DC], and human rights activist.
TransAfrica Forum was an international organization and forum for the collection, analysis, and dissemination of information about Africa, Latin America, the Caribbean and U.S. policies affecting those regions. Most notably, TransAfrica was a founding member of the Free South Africa Movement (FSAM) that impacted the release of Nelson Mandela from imprisonment in South Africa and was integral to the restoration of Jean-Bertrand Aristide to power in Haiti.  Organizing seminars, conferences, community awareness projects and activist training programs, TransAfrica played an integral role in multi-spectrum resistance to South African Apartheid as well as addressing issues in Afro-descendant communities around the world.
TransAfrica Forum's Arthur R. Ashe, Jr.. Foreign Policy Library was vital to informing activism and providing in-depth documentation of the discriminatory practices of the United States' policies towards African, Caribbean, and Afro Latin-American communities. The library served as an existential resource for librarians, archivists, policy analysts, and the public.
The library's 5,000 volumes may now be found dispersed between the Steve Biko Foundation in Ginsberg Township of King William's Town in the Eastern Cape, South Africa which focuses on translating global interest in the legacy of anti-apartheid activist Bantu Stephen Biko as well as Howard University's Moorland-Spingarn Research Center.
Please check out the film below to prepare for the discussion.
Watch before attending session: Have You Heard From Johannesburg? [available via WSSU access to Kanopy]
See the calendar below to register for Reflections on free South Africa Movement & Implications in South Africa Today
3-4 p.m. | Alumni Spotlight with Morgan Hinton
Meet WSSU Alumni who studied abroad and now have enriching international careers. Find out how they used international education as a foundation to acquire professions across the globe.
Morgan Hinton is an international development professional with over 10 years of experience building international development project portfolios across various private sector firms. Her global business development experience includes serving as Acting Business Development Director, Business Development Manager, Senior Business Development Specialist, and Proposal Recruiter at large and small implementing partner organizations with portfolios spanning donors such as USAID, CDC, US Department of State, and DFID. As the business development manager at the Kaizen Company, an international development social enterprise, she leads several functions. She has led and supported capture and proposal activities across a variety of development sectors including economic growth, organizational development, capacity building, training, monitoring, evaluation, and Learning and more. Morgan, a native of Raleigh, N.C., holds a bachelor's degree in political science from WSSU. She is a Benjamin A. Gilment International Scholar (Turkey), a US Department of State Critical Language Scholar and is proficient in Indonesian.
See the calendar below to register for Alumni Spotlight with Morgan Hinton
---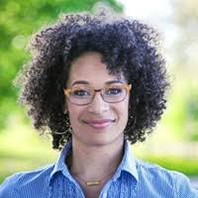 7-8 p.m. | Film Discussion and Talk with Emily Williams
Topic: Human Rights & Work: The Future of Black Labor in Global Economy
As we move further into the 21st century as well as the exacerbation of inequities by the current COVID-19 global pandemic, the way we thought and think about work has shifted, literally overnight.  The implications of global shifts have always pivoted on the role and control of the Black and workers of color, historically and contemporaneously. Scholars, activists, thinkers, policymakers are exploring, in great detail, a world without work. Given the axis upon which global economic systems move, i.e. the extractive industries in global South to the detriment of their indigenous populations; racial capitalist musings of neoliberalism, issues that intersect gender, race, class, caste will be exacerbated. This session will engage the intersection of human rights, gender and issues related to the future of work.
As Senior Program Officer at the Solidarity Center [AFL-CIO]. Emily is a lead designer of a multi-year women's changemakers leadership program for activists from ten sub-Saharan African countries. The program culminated in several of the participants successfully negotiating an international convention and recommendation against gender-based violence at the United Nations. Emily is Founding Associate Director at The Social Justice Initiative at the University of Illinois at Chicago; Member, Board of Directors at Woman Made Gallery in Chicago; and Coordinating Committee Member at U.S Africa Network.
See the calendar below to register for Labor & Human Rights in 21st Century Global Economy discussion
3-4 p.m. | Alumni Spotlight with Merid Berhe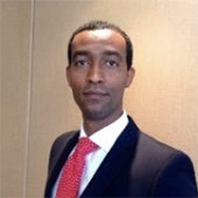 Alumni Spotlight: Meet WSSU Alumni who studied abroad and now have enriching international careers. Find out how they used international education as a foundation to acquire professions across the globe.
Merid Berhe is the Head of Digital Solutions and Analytics at the World Economic Forum, based in Geneva, Switzerland. His professional background includes large scale enterprise software deployments, geospatial intelligence analysis, satellite imagery data modelling techniques, maritime and port engineering intelligence including monitoring commodities movement via proprietary technology and managing data capture and analysis for a presidential campaign in the United States. He is a graduate of Winston-Salem State University and Tufts University.
See the calendar below to register for Alumni Spotlight with Merid Berhe
---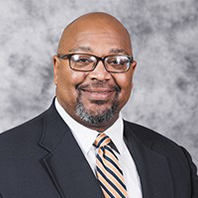 7-8 p.m. | Film Discussion and Talk with Dr. Torin Alexander
Centering our discussion on the recently ended first season of Lovecraft Country, this session will explore transnational ideas around magic, Afrofuturism, religion/spirituality, race, gender, sexuality.
Dr. Alexander is a scholar of Africana religion and religious experience. His interdisciplinary research and teaching are influenced by phenomenology, critical theories on race and gender, and post-colonial/post-structuralism studies. A few of his publications include: the Encyclopedia of Religion in America, "Beginning a Career in Academia: A Guide for Graduate Students of Color," and "Faith in America." Prior to joining WSSU, he was faculty member at St. Olaf College in Northfield, Minnesota.
Watch before attending session: Lovecraft Country series
See the calendar below to register for evening talk with Dr. Torin Alexander