Master of Science in Nursing
Advance your nursing career whether your interest is teaching, practicing, or conducting research. The WSSU MSN focuses on the preparation of Family Nurse Practitioners (FNP) and Advanced Nurse Educators (ANE). 
You'll receive personalized attention from extraordinary faculty. 
Graduates achieve a personal and intellectual transformation, a global perspective, and a creative approach to meeting the changing needs of society. 
It's easier than ever to apply to our well-respected graduate and professional nursing programs. 
No GRE or MAT requirement for ANE or MSN-DNP option!
Removal of time limit for health assessment, statistics, and research courses!
Required essay length reduction!
The WSSU MSN Advanced Nurse Educator (ANE) and Family Nurse Practitioner (FNP) options are 2-year programs for full-time study and 3-year programs for part-time study.
Tuition information can be found in Student Accounts. Financial aid may be available. You must complete the FAFSA application to see if you qualify for any grants and/or loans. You should also check the College Foundation of NC website.
The ANE concentration prepares graduates to teach in undergraduate nursing programs and to fulfill clinical education and staff development positions in hospitals and complex educational environments.
Advanced Nurse Educator (ANE) courses are completely online. The curriculum includes 39 credit hours. You should plan to attend clinical practicum for 240 hours, which averages approximately one day per week in the last three semesters. Clinicals can be done locally if you secure an educational site. Full-time students complete the curriculum in two years, while part-time completion generally complete in three years.
ANE graduates are eligible to take the National League for Nursing Certified Nurse Educator certification examination upon completion.
Catalog
Plans of Study
FNP graduates are prepared to provide comprehensive primary care to all patients, across a broad range of health care settings, especially underserved and disadvantaged patients, and those of diverse ethnicity.
Family Nurse Practitioner (FNP) courses are mostly face to face. You should expect to be on campus or in clinical 2 days per week for full-time students and 1 day for part-time students. The FNP curriculum includes 51 credit hours and 672 practicum hours. Full-time students complete the curriculum in two years, while the part-time students complete the curriculum in three years.
FNP graduates are eligible to sit for the American Association of Nurse Practitioners (AANP) or American Nurses Credentialing Center (ANCC) National Family Nurse Practitioner Certification exam.
Catalog
Plans of Study
FNP will only accept applications into the program for Fall semester.
FAQs | MSN/Clinical Preceptorships
If you are a nursing professional seeking to move into nurse leadership roles or looking to advance your clinical career, WSSU's Doctor of Nursing Practice (DNP) program may help you achieve your dreams. 
Next Steps
Go ahead... take the next step. Ignite your passion, discover your strength, and prepare to make a difference in the world. There is no ceiling to what you can do at WSSU. #BeTheNext

The master's degree in nursing at Winston-Salem State University is accredited by the Commission of Collegiate Nursing Education | One Dupont Circle, NW, Suite 530, Washington, DC 20036 | 
1-202-887-6791
Winston-Salem State University is accredited by the Southern Association of Colleges & Schools (SACS) | 1866 Southern Lane, Decatur, GA 30033 | 
1-404-679-4500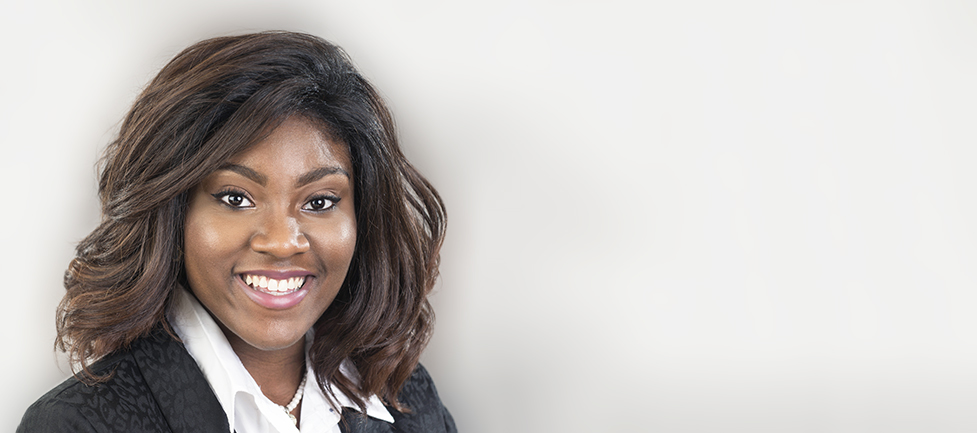 My experience in the WSSU Nursing Program has exemplified learning as an ongoing process. Love is fundamental for caring for patients as a nurse. Not only do I feel prepared as a WSSU trained nurse, but I also look back on my years in the WSSU Nursing Program with a smile.