The exercise science degree program is designed to help you become a knowledgeable and skilled practitioner who is able to develop and implement safe, effective, and structured physical activity programs for healthy adults who are prepared to successfully pursue graduate studies in exercise science and allied health.

Our program can prepare you for careers in fitness, human performance, research, teaching, administrative or business roles. It is also a feeder program for our graduate physical therapy and occupational therapy degrees.
Strength Coach
Physical Therapy Assistant
Cardiac Rehabilitation Specialist
ECG Interpretation Specialist
Researcher
Kinesiologist
Psychophysiologist
Corporate Wellness Director
Fitness Trainer
Sports Medicine Assistant
Athletic Trainer
Occupational Therapy Aide
Clinical Exercise Physiologist
Functional Anatomy
Sports Nutrition
Science of Resistance Training
Sport Psychology
NEXT STEPS
Go ahead... take the next step. Ignite your passion, discover your strength, and prepare to make a difference in the world. There is no ceiling to what you can do at WSSU. #BeTheNext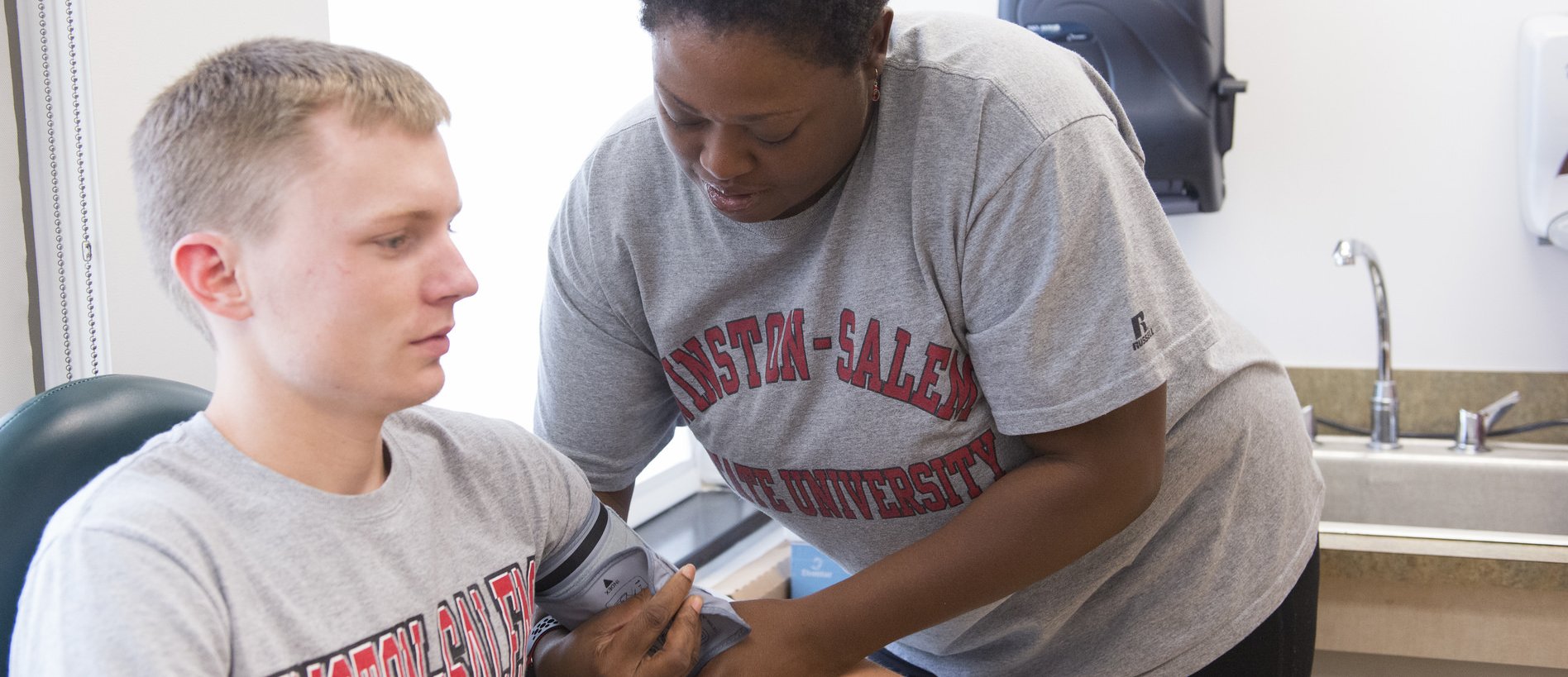 I worked side-by-side with faculty to complete an honors thesis about the effects of music on exercise heart rate recovery. This real-world experience prepared me to enter the highly-competitive Doctor of Physical Therapy (DPT) program at WSSU.